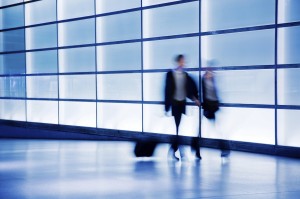 Our client is currently searching for an exceptional senior level sales executive to join our team to sell outsourced community development services to municipal government.  Our client is the recognized leader in this unique, fast growth industry with the broadest array of services, national footprint and reputation for unequalled service quality.  You will be responsible for generating sales and profitable revenue through new logo contracts and up selling your existing clients on new services by leading all aspects of the end-to-end sales process.
Responsibilities:
Exceed sales and revenue targets as assigned.
Develop a regional sales plan that results in a healthy, qualified pipeline, high win rates, large deals sold and expanding client relationships.
Build your qualified pipeline of new logo opportunities by prospecting, networking across municipalities, building department openings, utilizing trade organizations, advisors and 3rd party partners.
Develop trusted relationships with client leaders that have meaningful impact to their communities and achieve maximum potential for each account.
Establish our client and yourself as a credible, trusted advisor on community development services.
Execute successful sales strategies, techniques and best practices to optimize our win-rates & deals sold.
Create and present market and competitively differentiated solutions that can profitably deliver and support by working closely with operations and all departments.
Prepare and respond to all target account requests for proposals, company information, and presentations on the company's capabilities in a manner that distinguishes our client from competition.
Successfully transition new logo client's to operations for effective client service delivery.
Provide feedback to management to improve the success of sales, solutions, pricing and go to market.
Maintain sales and client databases and provide reporting and forecasting as required.
Perform other duties as assigned by management.
 QUALIFICATIONS:
Positive, high-energy hunter mentality
10+ years of professional, new logo consultative sales experience in complex business to government or business to business – track-record of consistent success with deal list of large deals sold
Deep experience and highly effective in complex, relationship-based outsourcing sales that can have long sales cycles (12+ months) and well-rounded in all aspects of sales methodology and best practices
Municipal (City / County) government experience and deep network of contacts, politically connected and solid understanding of jurisdictional environments including the decision-making process, political dynamics, municipal structure, and building department operations is a plus.Knowledge of construction, building / community development work and industry (from planning & zoning, engineering, plan reviews, inspections, code enforcement for residential and commercial) a plus
Establish and maintain effective working relationships and build trust with employees, professionals, clients, outside agencies and the public.  Strong team player.
Excellent communication skills, verbally and in writing for effective presentations and proposals
Characterized as highly resourceful, innovative, proactive with highest integrity
30 – 50% travel required – primarily within region; primarily work from home office
Proficient personal computer skills, including MS Office, SalesForce
Bachelor's Degree or higher, preferably in business, operations, public admin, construction, economics
COMPENSATION:  Competitive salary, excellent commission and bonus plan, plus company vehicle.  Comprehensive benefit package (medical, dental, life insurance, 401K with match)
LOCATIONS:  Primarily WA, CA, Midwest (MI/OH/IL), Southeast (GA, TN, Carolina's).
Please let me know if you could be interested or might know someone who might be.
Thank you.
Larry Janis Managing Partner I Integrated Search Solutions Group
P-516-767-3030 I C-516-445-2377