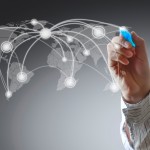 Scope of Position: Shared Services (CSS) supports our clients' global operations and delivers profitable growth through evolving processes, ensuring compliance and executing vital transactions. CSS is leading the way with digital solutions for business processes. As the CSS Senior Process Analyst (SPA), DSaaS, you will be responsible for executing this strategy and driving the DSaaS vision, scope, and scale in digital solutions. In addition, you will support the DSaaS team as they support, update, and build automation and digital products. Your ability to be open-minded, tech savvy, process oriented, and ability to speak the business language is essential as we work through our evolving operations.
Specifically you will:
Execute and influence DSaaS strategy and action plan
Support and coordinate the execution of the DSaaS vision, scope, and scale on digital solutions
Translate current business process to digitally optimized process building the bridge between the DSaaS and business teams
Translate action and performance of automation solutions to leadership
Engage with Corning finance and business leadership (up through the executive level) in a multi-national/multi-cultural environment to gain stake-holder alignment and present project status, findings, and results
Active project management including chartering, resource planning, budgeting, sponsor and executive committee review, planning, execution, stake-holder engagement, and project closure
Day to Day Responsibilities:
Assists in researching upcoming consumer digital trends and builds them into the product roadmap working closely with your CSS Senior Manager, DSaaS
Develop, gain approval, and deliver the DSaaS comprehensive marketing and communication strategy as well as commercialization of the DSaaS service offerings
Understands the policies & procedures that govern their areas of responsibility.
Collaborates cross-functionally and with the Robotic Process Automation (RPA) COE to find opportunities to extend RPA capabilities or other digital capabilities
Benchmarks through research and monitoring of industry's best-practices, standards, laws & emerging trends and incorporates these digital trends into planning
Engage with stake-holders at all levels of the organization to seek inputs on requirements and to socialize status / influence results throughout project lifecycle
Run effective and efficient project management processes to drive good work prioritization and resource allocation decisions
Craft project charters, project plans, resource plans, cost estimates, and metrics to report and manage the health of each project
Provide regular project updates to sponsor, steering team, and PMO's on metrics, budget, and overall health of each project identifying areas for action
Document and handle risks throughout the project lifecycle
Inspects product progress throughout the development process, adapting requirements as needed
Performs qualitative and quantitative analysis as needed to support business initiatives
Call out issues as appropriate to ensure timely and effective resolution
Collaborates cross functionally to understand needs & trends and proposes appropriate solutions
Supports the budget and forecast processes for strategy / projects and assists Operations in the development of their budgets as it relates to targeted efficiency gains encouraged by strategic initiatives
Provides project oversight to fulfill business requirements, mitigate risks, and optimize value
Develops and tracks project metrics/objectives with feedback and action plans designed to address planning gaps
Plays an active role in Change Management and Communications
Provides the Customer Relationship Managers with the information needed to develop the required SLAs for additional services provided by our Centers and/or vendors to customers
Travel Requirements: You can expect travel to be ~25-50% domestic/international depending on project(s) assigned.
Required Education and Experience:
A minimum of a Bachelor's Degree
Business development or transformation work including work in Shared Services Centers ideal.
Work with multiple groups and cross function team experiences.
Previous experience with marketing, communications, and/or commercialization of products or services desired.
Required Skills:
Comfortable establishing new service offerings and dealing with ambiguous or unknown start-up challenges
Problem solving, analytical skills, extraordinary follow through
Ability to execute strategy translating action and performance of project solutions for stake-holders
Initiative and effectively manages self and team through a dynamic environment
Ability to interface at all levels within the organization and install confidence and trust through a polished communication approach
Highly proficient with Microsoft Office products including Word, Excel, PowerPoint, Visio, and/or Project. Uses these tools to work more efficiently and reduce time.
Project management skills and experiences
Process improvement experience
Ability to prioritize work to meet deliverables/timelines in an effective manner
Desired Skills:
Strong organization skills, process rigor, attention to detail, responsive
Deep understanding of Shared Services operations
Green Belt certification
Cross-Functional work experience (BUs, Finance, IT)
Experience using Performance Excellence tools and theory
Soft Skills:
Excellent written and oral presentation skills needed to brief high-level management
Leadership skills to engage business leadership and utilize talent in a matrix organization
Additional leadership skills: influencing, motivating, change champion, adaptable
Sense of urgency and creativity to handle project issues and adapt plan to meet objectives
Flexibility to adapt to changing environment; be a change agent to help others through change
Customer focus with emphasis on exceptional project delivery
Highly collaborative, cross-culturally sensitive and open-minded
Ability to work independently with minimal supervision as well as in a team environment
Change Agent – Strong knowledge of change management process & making sure change management tools are used appropriately
Strong communication skills – facilitation, listening, negotiation, presentation, speaking, & writing
Location:
Upstate New York
 If this could be a fit for you or perhaps someone you might know, please let me know!
Sincerely,
Larry Janis, Managing Partner I Integrated Search Solutions Group
P-516-767-3030 I C-516-445-2377