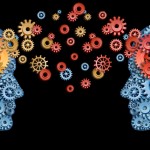 Sales Director will be responsible for our clients  BPO's North American opportunities – driving sales strategy, supporting execution and building your own book of business.
The ideal sales leader will have substantial BPO experience, technology experience, with a proven track record of partnering with leading technology enterprise companies, understanding their needs, and selling solutions. The candidate must have BPO, consulting and technology sales expertise, and be comfortable selling to and partnering with both Fortune 500 companies as well as promising technology startups. Management consulting experience is a plus.
This leader must maintain an attitude of customer service, focused on maintaining our goals of effective delivery and forging long term relationships with the accounts created, as well as the internal functions responsible for delivering on projects. This leader should be able to convince customers to embrace their project delivery to be done from World class delivery centers mostly based in African continent. Ideal candidate should have abilities to talk about Impact Sourcing in an authoritative manner and advocating the same while pitching with clients.
This role will be based in Seattle/Bay area.
Responsibilities:
Develop and execute new account plans, deliver presentations to new clients, and close business with a consultative solution-selling process
Successfully partner and manage the strategic growth relationship with top technology clients for their product development and management outsourcing needs, serving as a key business consultant, designing work processes and tasks that add value to their supply chain
Act as a  brand champion, communicating effectively the differentiated value of impact sourcing services
Partner with the professional services group in producing high quality work for clients, especially in new client trials and insights into improving processes
Bring competitive market intelligence and customer requirements back to product, engineering, and marketing teams
Drive the capture and monitoring of critical sales data, ensuring sales forecasting data is both accurate and complete and customer/market insights are consistently communicated to the m-team
Requirements:
BA/BS with a solid record of academic achievement; preference given to candidates with a strong technology or engineering background
5+ years of overall sales experience, with at least 2 years consulting or technology services sales experience to F500
Outstanding executive presence and written and verbal communication skills
Experience owning an annual quota of $2-5M in direct sales
Experience with channel sales or alliances
Experience with leading development and management of a sales pipeline and key sales metrics
Attributes:
Aggressive growth orientation and comfort with an org-wide transparent objectives and key results process
Strong bias toward finding and implementing solutions
Passion for machine learning and AI, and using technology to deliver value to clients
Deep commitment to building an ethical, world-class company with technology and social impact at its core
At home in a very fast-paced environment with a high level of ambiguity
If this could be a fit for you or perhaps someone you might know, please let me know!
Sincerely,
Larry Janis I Managing Partner I Integrated Search Solutions Group
P-516-767-3030 I C-516-445-2377