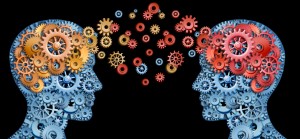 If you know how to harness the power of your mind, heart and soul, you will be wiser in the face of surprises and disruption.
One of today's damaging and common leadership misconceptions is the confusion of power with external control. All too often, we think of power as the ability to direct or influence the behaviour of others, or to force the course of events to conform to a predetermined scheme.
But there is an equally necessary kind of power, which is exerted inwardly. It turns out that power is as much about the ability to adapt to the world around us as it is about shaping the world. As the global business landscape becomes increasingly complex, our ability to develop our presence and gravitas has become an indispensable companion of authority.
A harmonious balance of inward- and outward-directed power is what I call wise power. It is the embrace of dualities that helps us meet the world halfway: in between what we want and what is offered to us. Beyond the illusion of full control, wise power is an art of surprise.
So what is wise power? Fundamentally, it is the ability to master the deeper dynamics – not just the surface phenomena – affecting the world, an organisation, a team, an individual, a conscience. Leaders developing their wise power train their attention towards the underlying forces shaping their environment and themselves. They are not as easily blindsided by threats or challenges. As their thinking is not beholden to entrenched prejudices and patterns of behaviour, they can devise more effective and more meaningful solutions. Continue reading →