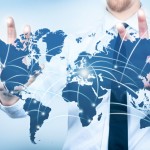 The Vice President Communications, Media and Entertainment Will have a team of 6-10 people (farmers and hunters) reporting into the individual.  He/she will be managing a large existing portfolio as well as prospecting for new logos in the communications, media and entertainment space.
Responsibilities: Grow the Business:  Drives sales opportunities to closure – increasingly selling a mix of defined solutions/extensions and new offerings or products into white space; wide range of service group offerings and deal structures
Develop Key Relationships:  Develops and maintains strong relationships with key client buyers: the Divisional head/C-Suite level; client decision making spanning multiple layers of organization.
Services offered: They offer strategic Business Process as a Service (BPaaS) solutions that are tailored to help our customers across industries to run, change, and grow their businesses, while enhancing the end-user experience across channels.
Their strong consulting practice and technology expertise drive successful front, middle, and back office operations.
Experience:
10- 15 years' experience in BPS business development in the communications, Media and Entertainment sector
Proven ability to develop new BPS business and meet quotas
Excellent communication skills and high level of maturity
Superior relationship management and networking skills for both internal and external customer/s
Excellent client handling skills, with ability to present and articulate various points of view
Ability to forge relationships across and throughout the internal organization
Personal Characteristics:
The ideal candidate is able to operate successfully in a fast-paced, ever-changing environment.  Energy, drive and an entrepreneurial spirit are necessary characteristics for success.
Strong and capable leader, able to win the confidence and trust of his/her team, shape the culture, and exert influence both internally and externally
Ability to establish immediate credibility among his/her peers, a professional who is respected for his/her leadership, intelligence and expertise
Superb negotiator and communicator
The role report to the President
If you are interested or know someone who might be, please let me know.
Larry Janis
Managing Partner I Integrated Search Solutions Group
P-516-767-3030 I C-516-445-2377