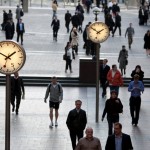 The candidate must have leadership experience in spend analytics *strategic sourcing *operational procurement *contract management/recovery
This experience should span multiple industries and technology platforms in complex, global environments. The candidate will be a "forward-thinker" who will advance our capabilities and increase the value proposition for our clients. This includes experience and thought leadership with emerging technologies and solutions in areas such as spend analytics, market intelligence, automation and blockchain. The candidate must have strong client-facing experience in a business process outsourcing role.
Responsibilities to Include
Leadership Product Development Thought Leadership Development
Sales Collateral Development Solution Development / Proposal Development
Technology Requirements Development Client Partner and Sales Training
Delivery Assurance Partnership
Required
Minimum of 10 years of experience, or equivalence, in a procurement role including OTC and F&A with extensive strategic governance sourcing experience and increasing levels of responsibility.
Experience in strategic procurement and governance within complex spend categories including but not limited to; large capital equipment, professional services
Strong negotiation skills.
The ability to interact with executives and stakeholders at all levels of organization and deliver effective presentations.
Proven ability to manage competing agendas and priorities, and translate complex information across internal and external audiences.
Skilled at coaching, mentoring and developing staff.
Familiarity, experience and comfort level working closely with third party providers, consultants and contracted resources.
Strong financial acumen with consultative, analytical and problem solving skills
Some knowledge of business process outsourcing practices and experience managing contracted service provider deliverables, timelines and outputs against SOW and established KPI's.
Professional Skills
Thorough understanding of the supplier landscape and interpretation of market trends within the identified categories listed above.
Demonstrated success with clients
Ability to develop and frequently refresh category market intelligence and insight tools to support internal sourcing teams and educate external client stakeholders
Ability to apply insights to customer's situation for meaningful impact
Ability to influence and persuade senior level stakeholders
Effective coaching skills and ability to develop others
Ability to adapt to the varied corporate cultures and organizational structures of our customers
Ability to interface with customers and suppliers via strong written and verbal communications skills
Existing positive relationships within industries related to the identified categories listed above.
Strong sourcing knowledge to be able to translate category to sourcing strategy
Well-developed, solution-oriented selling skills
Proven ability to work creatively and analytically in a problem-solving environment
Ability to drive transformational change
Solid multi-phase project management skills
Strong ability to effectively manage in a matrix organizational structure working with multiple internal stakeholders
Exceptional track record of building relationships with stakeholders or customers that have resulted in high customer satisfaction
If you are interested, or know someone who might be, please let me know.
Sincerely,
Larry Janis
Managing Partner I Integrated Search Solutions Group
P-516-767-3030 I C-516-445-2377