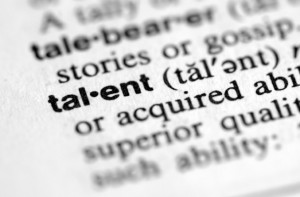 Director, Business Development to grow our client's North American business and join their fast-growing team. They are a diverse company that values teamwork and the individual chosen for this role must show a high level of emotional intelligence; succeed through individual performance as well as teamwork and have the business acumen to help the team succeed. The ideal candidate will have experience growing a diverse portfolio and be skilled at identifying opportunities to close the business and the individual will have experience selling solutions within BFSI/Retail/CPG/Entertainment/Travel/Hospitality industry. Experience working with AWS and GCP Cloud Partners and at an end-to-end service provider is a definite plus.
We are seeking individuals who have a proven history solution selling large/complex (new) product development, platform engineering and cloud services at an enterprise level to Global 2000/Fortune 500 clients
Industry Knowledgeable Business Development Professional, Self-starter who can quickly learn in a matrixed organization, build an internal network, and bring together with our client world class capabilities to deliver strategic value to their clients.
Should have:
Extensive experience selling solutions within BFSI, Retail, CPG, Entertainment, Travel & Hospitality industries.
Experience with Cloud Solutions and working with AWS and GCP Partners is a plus • World class time management and listening skills
A leader who can inspire excitement in a prospect and within the company you will engage
Demonstrated track record of identifying and closing new business using consultative and collaborative multi-discipline team approach
Good understanding of industry trends and ability to drive positive change via the latest technology solutions in Cloud, Digital, Big Data, Analytics, Core Software Engineering, Legacy Modernization, DevOps, Agile, Automation and more
Ability to develop long term client relationships at all levels of client organizations including C Suite • Use to building and managing account plans and CRM sales activity on an ongoing basis
Experience with evangelizing transformational ideas and building a vision for large enterprise clients, leading to real long-term value via the use of advanced software engineering and technology consulting services
Good understanding of the latest advances in software engineering and platform-based technology services, from idea to delivered results
Ability to work with and lead teams of highly skilled professionals on a deal basis
Proven track record of collaborating with technology vendors
Locations
If you are interested or know someone who might be, please let me know.
Thank you in advance,
Sincerely,
Larry Janis
Managing Partner I Integrated Search Solutions Group
P-516-767-3030