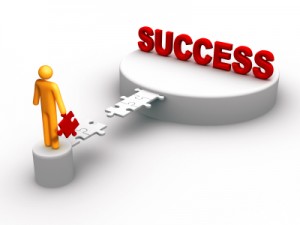 by Jill Avery and Rachel Greenwald
Much of professional and personal success depends on persuading others to recognize your value. You have to do this when you apply for jobs, ask for promotions, vie for leadership positions, or write your dating profile. For better or worse, in today's world everyone is a brand, and you need to develop yours and get comfortable marketing it.
Personal branding is an intentional, strategic practice in which you define and express your own value proposition. And though people have always carefully cultivated their public personas and reputations, online search and social media have greatly expanded the potential audience for—and risks and rewards associated with—such efforts.
Unfortunately, while we'd like to think that we're in complete control of our personal brands, that's rarely the case. As Jeff Bezos, the founder of Amazon, is quoted as saying, "Your brand is what people say about you when you're not in the room." It's the amalgamation of the associations, beliefs, feelings, attitudes, and expectations that people collectively hold about you. Your goal should be to ensure that the narrative created about you is accurate, coherent, compelling, and differentiated.
A strong, well-managed personal brand benefits you in several ways. It enhances your visibility, particularly among those who matter to you and to the things you hope to accomplish. It can also help you expand your network and attract new opportunities. And on a deeper level, the process of building one can help you uncover, celebrate, and share the unique abilities you bring to the world.
We—a branding thought leader and a professional matchmaker and dating coach—have come together to map out a personal branding process that draws on the latest academic research on branding, brand storytelling, and brand management, as well as on decades of practical experience helping people craft their professional and personal images. Our hope is that this article will give you the guidance you need to create a personal brand that you can comfortably and authentically live into each day to achieve your most important goals.
A Seven-Step Process
Our approach involves seven steps, each of which informs the others as you move from strategizing to testing to tweaking in response to feedback.
1. Define your purpose.
First you need a long-term vision and mission. What difference would you like to make to the various audiences that are important to you, personally and professionally, and what values would you like to embody as you do so? (more…)