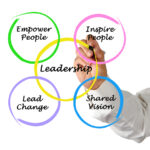 by Geraldine Ee
With new technologies redefining the global business ecosystem, how can boards navigate these changes and reinvent their business models?
Today's boards can no longer afford to solely prioritise shareholders and maintain an inward-focused approach to business. Instead, they need to consider stakeholders and the wider ecosystem that gives rise to complexities, challenges and also opportunities, said Sonia Tatar, executive director of the INSEAD Corporate Governance Centre (ICGC) at the recent INSEAD Directors Forum.
Themed "Governance Complexities in Unprecedented Times", the forumorganised by the ICGC shone a light onthe evolving role of the board in an increasingly disrupted governance landscape. Philipp Meyer-Doyle, Associate Professor of Strategy at INSEAD, urged board directors to rethink stewardship, their governance model and performance in the face of macro-economic pressures, regulatory tensions, de-globalisation, technological innovation and pressures to align with environmental, social and governance (ESG) expectations.
Of these, technological evolution and innovation were key themes alongside topics such as environmental and social leadership. Keynote speaker Arnoud De Meyer, Chairman of Stewardship Asia Centre and board member of INSEAD, said he has seen artificial intelligence (AI) playing an increasingly important role since he first served as a board director in 1988. But way before AI started to radically change business and our way of life, businesses were already undergoing digital transformation. How then can the board best navigate the challenges and opportunities brought about by technological shifts?
Evolution of the board's role
Many businesses and consumers are already benefitting from the prevalence of data and analytics tools, which have enabled automation and lowered the transaction costs of search, co-ordination and contracting. For traditional services such as insurance, it now takes online providers – such as Hippo Insurance Services – only four minutes to process a home insurance application, as opposed to an average of two months, said Sameer Hasija, INSEAD's Dean of Executive Education and the Henry Ford Chaired Professor in Technology and Operations.
The opportunities presented by the increased access to data on revenue generation and earnings are massive, but the board must also understand the risks, said De Meyer. Data breaches experienced by Australian telecommunications giant Optus and private health insurance company Mediabank show that board members may be held individually responsible for such breaches. This means that the board has a clear role in ensuring cyber resilience and providing oversight in cyber risk strategy, risk management and incident planning.