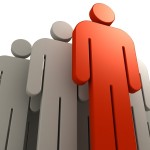 By Ram Charan and Geraldine Willigan
It's about to get uglier in the war for talent. Follow these four steps to get ready—so you're not on the losing side of the battle.
Most companies are gearing up for exponential growth after Covid, but a harsh reality could destroy their plans. The breakneck speed of economic recovery and the emergence of SPACs have unleashed a severe talent shortage and a poaching frenzy that could rob you of the talent you are counting on to grow.
My daily contact with business leaders across the globe shows that no company has all the talent it needs internally, and every company is vulnerable to losing the talent they have. Competing for talent is a necessity, and it is not a level playing field.
Businesses owned by PE firms and SPACs are snatching talent by offering huge upsides tied to increases in market capitalization. Now some specialized headhunters are also upping the stakes by investing in companies they conduct searches for, thus benefitting from equity increases, not just fees, when they dedicate themselves to recruiting the right talent—perhaps from your company!
In fact, the more successful you are, the more likely you will become a target of talent poaching. Business Insider reported that between January 2020 and April this year, Amazon lost some 10% of its VPs and above, and its finance executives are in high demand.
A headhunter may see your company as a source of talent for multiple clients. Or another company may simply see your key person as the best fit for their needs. Losing one key person may mean losing many more if the person takes his or her team along, as is common in financial services firms. It has happened with marketing and sales teams and in the semiconductor industry.
?You must be preemptive in acquiring and protecting talent, meaning that you have to anticipate and act now. Who in your company might be targeted? What gaps do you need to fill? Where will shortages intensify?
It's not enough to guard against the poachers. You must overcome your hesitation to do some poaching of your own. Here are some specific actions that will help.
1. Identify your critical talent.
Being preemptive means knowing who is central to your company's value creation and preventing them from becoming susceptible to outside offers. It may mean breaking conventional HR practices to promote someone two levels or to double their compensation.
Segment your talent by thinking about skills and the market cap they could create in the future. Those who are critical to the company's digital transformation, and in particular its money-making model, is one clear segment. A second segment is those who use social media to enhance your brand and target customers. A third is leaders of technical experts in a team-based structure. The need for organizational agility is pushing companies to organize work into teams, as Fidelity Personal Investing did. Every cross-functional team needs a leader. Talent shortages are likely in each of these segments, and you may have others.
Identify important individuals too. Steve Jobs recognized the outsize role designer Jonathan Ive played at Apple. Similarly, Mehmood Khan, an endocrinologist whom then Pepsico CEO Indra Nooyi recruited to a newly created role of chief scientific officer, was key to making the Pepsi more health oriented. One biotech company I work with put extra effort into retaining a PhD who was a magnet for other researchers. His diverse pool of scientists were at the heart of the discovery that investors were banking on.