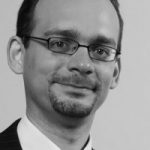 by Andrew Shipilov
Cloud computing is expected to take a back seat to AI, big data analytics and blockchain.
Despite all the hype, augmented reality, virtual reality, mixed reality, blockchain and 3D printing have had a small impact on businesses in the last few years. Big data analytics has had the biggest impact, according to a survey I conducted with my colleague Nathan Furr of 317 INSEAD MBA alumni and participants in our Executive Education programmes. Our respondents were mostly senior executives and around 50 percent of them worked in large companies.
Big data analytics, cloud and machine learning have all had a significant impact on business in the past two years. Big data analytics seems to have changed almost all business areas (creation of new revenues, core business protection, improvements in operational efficiency, new customer acquisition, increased retention and loyalty of existing customers). Cloud computing primarily helped improve operational efficiency.