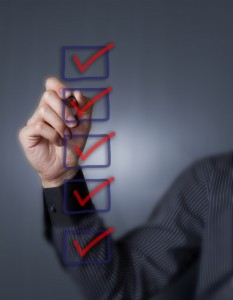 Overview:
Work collaboratively with delivery teams and client to enhance customer satisfaction while scouting for expansion opportunities within the existing account resulting in increased revenues and maintaining client relationship at appropriate level. Manage teams to deliver revenue and profitability for the firm while ensuring high levels customer satisfaction and contributing to effective employee engagement programs.
Responsibilities:
Create and execute strategic account plans to maximize revenue and profitability by driving cross-sell, pace of volume ramps, time to proficiency and client satisfaction
Develop C-level and cross-functional contacts and touch-points in the client organization through regular objective based interaction forums and review governance cadence
Continuously keep track of client needs, gauge client satisfaction and expand client contacts through high frequency 1:1 meetings and follow through action logs
Scout and scope new opportunities within the account by participating in client's review meetings – identify problem statements and map services and products to develop customized solutions
Mentor offshore cross-functional teams to optimize employee, infrastructure, IT,T&E other support costs through bi-monthly MIS and P&L reviews, drive the creation of action plans, review and modify action plans as required.
Mentor offshore teams for seamless project and service delivery
Qualifications:
·      Makes client the compelling focus of the business
·      Ability to establish and nurture C suite relationship
·      Possess and continuously display strategic focus and business acumen
·      Relentlessly pursue excellence
·      Foster a spirit of collaboration and teamwork
·      Attract and retain talent through effective people management
·      Have a bias for action, superior implementation
·      Be a Brand Ambassador for the organization
·      Negotiation skills
·      Intellectually agile and analytical.
·      Consistent ability to mine relationships
·      Capability to prepare budgets, review MIS.
·      Self-starter with the ability to work with minimal supervision
·      Ability to understand technology changes and identify opportunities
·      Ability to elicit cooperation from a wide variety of sources including team members and other departments
·      Possess the ability to be flexible to a changing environment, acknowledging urgency when necessary
·      Ability to effectively prioritize and execute tasks in a high-pressure environment
·      React to project adjustments and alterations promptly and efficiently
·      Flexible during times of change
·      Should be able to understand and document business Requirements wherever necessary.
·      Ability to lead, motivate and direct a work group
·      Conformance with policies at all times
·      Understanding of Insurance domain and market place to effectively manage strategic programs.
·      Knowledge of Lean principles and six sigma to manage group Black Belts.
·      Strong background in the management of insurance client relationships and large teams (people and clients)
·      Minimum 10 – 12 years of working experience, including at least last 6 years in managing teams and client relationships
If you are interested or know someone who might be:
Please let me know! Thanks in advance
Larry Janis, Managing Partner, janis@issg.net