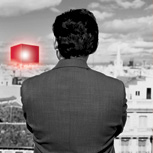 by Eric Hanson
For the past ten years, I've been fortunate enough to work remotely and managed teams who do the same for over two decades. As a result I was prepared for 2020's exodus from the office. I made the important decision to live in Northern California, away from the major tech hubs of San Francisco and not once did I feel like my career path was stifled. In fact, I was promoted to my current role as CMO while working from home. Based on my experience, I've outlined three key things for other business leaders to consider as we approach this post-pandemic economy.
Successfully running hybrid teams 
While we're all remote now, the New Year is expected to usher in a more hybrid work setting. Many employees will remain at home, some in the office, and others will choose to do a bit of both. Either way, the office won't look like it did in February. My team has discovered new ways of working this year, especially as parents are dealing with challenges we never thought possible. Solutions involve offering flexible hours or a part-time schedule for parents, while they assist their children who are distance learning. No matter the situation, being flexible and empathetic is critical.
Supporting the personal growth of your employees is also one way to ensure the longevity of your team. There's no reason that career-path exercises of the past can't remain intact while everyone is remote. Make sure you're still facilitating career development discussions on a regular basis. Share clear feedback, kudos and areas for growth the way you would in person. In the end, everyone involved will feel more excited, rewarded and challenged in their roles.