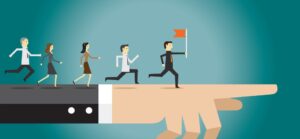 by Wanda T. Wallace
In the past six months, I have been inundated with requests from leaders about how to increase motivation in themselves and their teams. After further discussion, it becomes clear that the root of the problem isn't a lack of motivation — it's fatigue. In just about every training or leadership counseling session I hold, anywhere in the world, I see the impact of fatigue, that overall feeling of tiredness or lack of energy. A CEO snaps at a junior colleague over a relatively small error. A senior executive vents for an hour over nothing in particular. A consulting firm boss pushes junior team members to work 100-hour weeks over unsubstantiated concerns about client engagement. Strong leaders question if they are doing enough, even though they feel they are at the end of their tether.
These are all signs of sustained stress. None of these leaders would normally react this way. But lockdowns and restrictions on leaders' typical means of relaxation, such as vacations, travel, and socializing, are taking their toll. The same is true for all employees: Long periods of stress and extended hours, without the usual ways of renewing energy, can and will elicit suboptimal, even damaging behaviors. Those behaviors compromise a team's energy, efficiency, innovation, and ultimately their performance.
A few statistics paint a clear picture:
• More than 80 percent of 1,265 U.S. workers surveyed in June 2020 by Lyra Health and the nonprofit National Alliance of Healthcare Purchaser Coalitions said they had experienced negative emotions associated with poor mental health, with a third reporting clinical anxiety or depression.
• The same survey showed that 65 percent of respondents reported that mental health issues had impacted their ability to work, with 40 percent reporting being close to burnout.
• Data from the 2018 Mental Health Foundation survey of 4,619 people in the U.K. shows similar findings.