As a part of our talent acquisition engagements, we ask our clients how they define "top talent" and how they would assess those traits in the interview process.  Reflecting on the insightful comments we hear every day, we thought there would be great value in a new blog in which senior executives/thought leaders share their "Take on Talent."
This is the fourteenth in a series of blogs/interviews with senior executives who are thought leaders in the areas of Talent Acquisition, Career Development and Leadership who will share their perspectives on this ever present question.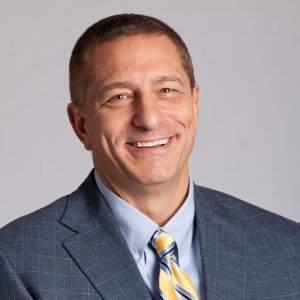 Tom Klein is the Chief Revenue Officer for TSI.  In this role, he is accountable executing TSI's growth strategy and leading our sales, account management, marketing, partners, e-commerce and product management teams to deliver client performance and profitability. 
TSI is a market-leading provider of accounts receivable management and student loan servicing solutions.  TSI's global operations are powered by our proprietary analytical algorithms and best-in-class compliance and technology systems.  Our clients include Fortune 100 corporations, national and regional healthcare providers, financial institutions, state and federal government organizations, educational institutions, and small and medium-sized businesses.
Prior to joining TSI, Tom was a Managing Director in Accenture leading their North American BPO practice across 30 industries.  And over the last 20 years has led global sales, client management and portfolios in business and technology services for IBM, HP, Genpact and several mid-size business-technology services firms.
Tom graduated from Illinois State University with an MBA, currently resides in Houston, TX, is an avid fly-fisherman and has a small coffee farm in Costa Rica.   Continue reading →