As a part of our talent acquisition engagements, we ask our clients how they define "top talent" and how they would assess those traits in the interview process. Reflecting on the insightful comments we hear every day, we thought there would be great value in a new blog in which senior executives/thought leaders share their "Take on Talent."
This is the twenty-forth in a series of blogs/interviews with senior executives who are thought leaders in the areas of Talent Acquisition, Career Development and Leadership who will share their perspectives on this ever present question.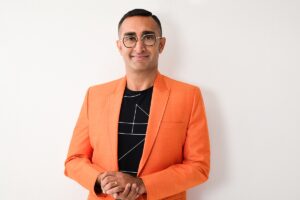 Asheesh Mehra, Co-founder and Group CEO, AntWorks
Asheesh Mehra is the co-founder and CEO of AntWorks, a global leader in AI and Robotics. He believes humane, responsible AI is the future, and is excited by its limitless applications to solve for issues that impact business, our lives and the planet we inhabit.
Please share with us the top five characteristics (in priority order, first to fifth) of the most talented people you have encountered during your career, and your definition of each.
Curiosity
For entrepreneurs, curiosity does not kill the cat. It's one of the main characteristics I have personally drawn from in my decades long career and was a driving force in starting my own company. It's that desire to keep learning, to look at new and undiscovered ways of doing things and always looking for a better way to solve problems.
Emotional Maturity
Technical skills are essential but as you rise through leadership levels, it's the softer skills you can't afford to forget. Many studies have shown that a high degree of emotional intelligence is what sets good leaders apart. Communicating effectively, collaborating, developing positive relationships and successfully working through conflict and operating with a high degree of empathy are characteristics I look for in my leadership team. The challenges COVID-19 has brought organisations across the world are many, yet what we have seen is the businesses that lead with empathy and consider the many new and unforeseen circumstances employees are facing today are more successfully weathering this storm.
Creativity
At AntWorks, one of the central pillars of our hiring practices is to look for individuals who are creative, passionate, and capable. We actively look for people who want to challenge the norm and dedicate their time and attention to thinking differently.
Competitiveness
There is a fine line with competitiveness. What I value about this trait, is that at its core it's about never quitting. It's not about backstabbing or that one person wins and the rest fail. It's what competition teaches you when you're faced with high pressure situations and how best to respond, how to bounce back and learn from those situations when you don't "win" and what it is you need to do next time around to get it right.
Superior analytical skills
In the Intelligent Automation industry, having top notch analytical skills, questioning the status quo, and using quantitative and qualitative data to drive marketplace solutions that will help customers meet their digital transformation goals are absolutely essential.
How do you communicate these characteristics to your HR and senior management team?
It sounds trite but the best way is to lead by example. That doesn't mean I'm perfect but as a leader you have to be incredibly self-aware and recognize the tone is set from the top. I hold myself to a high standard and expect the same from those around me. It's about pushing day in and day out to be the best version of ourselves we can be and be the best colleagues and co-workers we can be. As the saying goes, "A rising high tide lifts all boats." We all stand to benefit when everyone is at their best.
How do you handle challenges to the existing culture by talent you have brought in?
At AntWorks, we firmly believe culture trumps everything. And are strongly guided by our approach to hiring 'Ants' by looking for capability over experience, for attitude over accolade, and for healthy risk taking over cookie-cutter thinking. We also experience our greatest wins when we break down silos and team cross-functionally and look for talent that is dedicated, diligent and collaborative. Our last fiscal year, we had an incredibly low attrition rate of just under 3 percent clearly indicating our approach to recruitment and retention is working.