As a part of our talent acquisition engagements, we ask our clients how they define "top talent" and how they would assess those traits in the interview process. Reflecting on the insightful comments we hear every day, we thought there would be great value in a new blog in which senior executives/thought leaders share their "Take on Talent."
This is the twenty-eighth in a series of blogs/interviews with senior executives who are thought leaders in the areas of Talent Acquisition, Career Development and Leadership who will share their perspectives on this ever present question.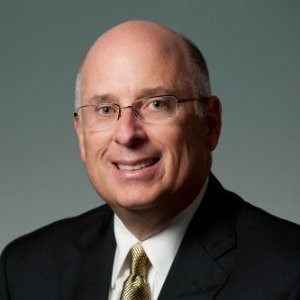 Peter Allen serves as SVP for Sales & Marketing for Benefitfocus, a leading SaaS solution provider to Employers and Health Insurers for the enrollment and administration of employee benefits.  Benefitfocus is the platform used by over 25 million Americans to engage with the benefits industry.
Leveraging the experiences derived from long career centered on "as a service" forms of contracting, Peter has built and led growth-focused organizations across several businesses.  Notably, Peter was EVP for Global Sales & Marketing for CSC (now DXC) when it was a $17B/year IT services business with a sales and marketing team of 3,000 professionals.  He also led the Global Data Management business for Iron Mountain, trusted by thousands of organizations to preserve and leverage digital assets.
An active learner, Peter was CEO of Data Dimensions, Managing Partner of TPI (now ISG), Managing Director for Alvarez & Marsal, and served on public and private company Boards of Directors.
Please share with us the top five characteristics (in priority order, first to fifth) of the most talented people you have encountered during your career, and your definition of each.
Attitude with Aptitude.  The best leaders and performers balance their attitudes (which is a matter of style) with their aptitudes (a matter of substance).  One, without the other, is an incomplete professional.  Regardless the role – from most junior to the senior-most executive – effectiveness in business relies on a worldview that comes through respectful discourse coupled with mastery of a domain.  The best mentors are those who can teach through command of a functional expertise, delivered through constructive attitudes and engagement.  Those who understand that attitudes are largely in the eye of the beholder tend to be the most balanced.
Empathetic Sense of Purpose.  The ability to 'walk in the shoes of another' as a mantra for dealing with colleagues and customers is one of those features that separate the highly successful from the contenders.  Many try to fake their way through empathy, only to be seen for their true mettle.  But, using genuine caring about the purpose and condition of another, coupled with a defined sense of one's own purpose and values, is a recipe for high performance.  I hire people who care, and who also have internal drive for which they are proud.
High Listen-to-Talk Ratio.  Balancing the intake and outflow of knowledge, opinions, perspectives and direction is a precious skill.  Often, leaders tend to believe that they must answer every question or provide specific and precise direction. The most accomplished business people I have encountered are genuinely inquisitive.  They ask great questions, frequently. Yes, they provide cogent and compelling communications, but they do so using the context of input received readily.
Undaunted by Challenge.  Few businesses exist that aren't faced with material challenges over time.  Some are internally generated problems and some are market-derived obstacles.  The most talented people aren't dissuaded by these headwinds.  Rather, they recognize that the challenges form the frames for creating artful solutions.  In fact, many of the best colleagues I've encountered would seek out opportunities for material improvements if there were no obvious burning platform.  Challenges force decisions around change, and change moves the needle.  Agents of change are generally up to most challenges.
Pragmatic, with Data.  In the technology industry, big ideas abound.  Among the most valued and celebrated talents are those who participate in innovations with a high degree of practical vision supported by a fact base that yields organized decision making.  Neither through conservatism nor unbridled optimism, the critical talent knows how to consider a spectrum of options with a blend of instinct and abject data to earn consensus.  Pragmatism conveys confidence.
How do you communicate these characteristics to your HR and senior management team?
These characteristics are not just applicable to hiring decisions.  They also apply to organizational design and execution.  So, the role of an HR Business Partner as a trusted extension of a business leader to foster the application of these sorts of cultural and talent development principles is essential.  The HR function is typically multi-disciplinary, so having a nexus of culture and development that serves as the extension of the business leader is critical.  There are few better means of communicating these characteristics than through role models that exemplify the cultural and technical/functional blend.
As for senior leadership, there is no better way to communicate the importance and value of these characteristics than through the talent that is hired and deployed.  Any leader is best represented by the caliber of team s/he builds and sends onto the field of business.  Strong and relevant talent is easily recognized and readily celebrated.  It's important to own the cultural sphere of one's organization and ensure that it reflects the style and commitment of its leader.
How do you handle challenges to the existing culture by talent you have brought in?
Assimilation through diversity is an important leadership tenant.  By laying the groundwork for a diverse team … where different views and perspectives are actively encouraged … allows for hiring talent that is empowered to apply individual expertise to any function.  We need that, so we must create permission for it to exist.  Consistency and persistence in the guardrails that frame the expectations for collaborative participation is essential.  This is why my five characteristics acknowledge balance in expression.
Leaders, at every level, need to own the culture they create and foster.  They need to set the examples to be followed, and they need to be transparent around what behaviors are keys to professional success.  The most skilled talent that lacks the value-based traits framed here is a cancer to be removed with haste.  Conversely, strong values provide an uplift to everyone in the organization.  The essential ingredients are transparency, candor, feedback, and balance.