As a part of our talent acquisition engagements, we ask our clients how they define "top talent" and how they would assess those traits in the interview process. Reflecting on the insightful comments we hear every day, we thought there would be great value in a new blog in which senior executives/thought leaders share their "Take on Talent."
This is the thirty-first in a series of blogs/interviews with senior executives who are thought leaders in the areas of Talent Acquisition, Career Development and Leadership who will share their perspectives on this ever-present question.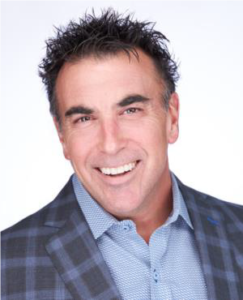 Mike McDaniel is President of Modern Workplace for DXC Technology. He is responsible for DXC's Modern Workplace business, leading innovation and growth, managing all activities and a global staff, and achieving customers' expectations.
Previously, Mike spent 15 years in several senior positions at Accenture. Most recently, he was senior managing director for Accenture's North America sales organization, active in sales origination, customer management, technology and innovation development, and C-suite engagement plans for major transformation programs.
Mike has substantial experience in general management, technology, engineering, business and operations across a variety of disciplines, including technology consulting and sales, global business process outsourcing, logistics, procurement and engineering development and testing.
Before Accenture, Mike held a variety of senior-level positions at Honeywell Aerospace, including vice president, Military Aircraft Aftermarket, Defense and Space, and vice president, System Components and Accessory Services, Aviation Aftermarket Services.
Mike holds an MBA from Bowling Green State University and a BS degree in mechanical engineering from the University of Toledo. He sits on the Board of Directors for the Valley of the Sun YMCA and served on the board for Make A Wish Foundation in Georgia.
Please share with us the top five characteristics (in priority order, first to fifth) of the most talented people you have encountered during your career, and your definition of each.
Intellectual curiosity. To me, intellectual curiosity tops the list. It's the person's ability to dig into a problem and ask questions. I can teach somebody how to do a job, but I can't teach somebody to be curious. Intellectual curiosity surpasses all.
Creativity. You can't have creativity without curiosity. People have to take what they learn and put that information to work to creatively solve problems. They have to be able to put their own spin on whatever they're working on.
Emotional quotient (EQ). Another thing that's super important to me is high EQ, which is someone's ability to read a room and really understand what's important to other people. Too many times people want to talk about themselves rather than listen to and learn from others. People with high EQ actually build their competence and emotional maturity over time. It will be interesting to see how the ways we interact today – social media, texting, online meetings with people who won't turn their camera on – will affect EQ development in the future.
Cultural adaptability. People who work for a global business have to be able to adapt to and operate according to other countries' cultural norms. They have to understand that other societies' views about human life, progress and economic issues may be very different from theirs. Without that, they can't have a culturally diverse conversation with or understanding of people in other countries. Anytime I go to a new country I ask basic things about how to show respect for the culture, like what's the polite way to greet somebody or how should I tip in a restaurant?
Commitment. I don't hire people who are solely self-serving. People have to have a commitment to make others successful. They can't have a commitment only to themselves. That said, there's nothing wrong with wanting to be the cream that rises to the top, and to get there they need to commit to working harder than anyone else.
How do you communicate these characteristics to your HR and senior management team?
I'd advise that they should think about which of the five characteristics is super important based on the whole that exists in the organization today. You can't put too many of the same ingredients into something – too much salt, too much pepper, too much sugar – or it just doesn't taste right. Everything needs balance. Think about what the organization is missing, and try to bring that characteristic in.
You're hiring to fill a position today, but you're hiring your future leaders, too. You've got to continue to build talent for the future. You need to have people with different nuances in order to create a good dialogue. You can't have people around you that look exactly alike and approach problems in the same way, because if you do, you'll never have any diversity. I firmly believe that diversity in the boardroom creates differentiation in the marketplace.
How do you handle challenges to the existing culture by talent you have brought in?
I need to keep a foot in today and a foot in tomorrow in terms of the organization. So, I have to keep enough of the people that know how the machine works. And then I have to bring in an agitator and some visionaries that actually add the building blocks to the new culture or organization we're trying to assemble.
The analysis I always use with people is: Do you drive looking at the windshield or the rear-view mirror? My take is that I want about 20% of the people to be respectful agitators with intellectual curiosity and diverse thinking who are looking out the windshield, towards the future and the cultural direction you want to go. They're going to pull other people along – they'll push them to think differently. You want about 70% of people who know and understand what's happening in the current organization, so you don't lose the foundational stuff.  You have to be constantly evaluating and pop out the bottom 10%.
I also believe in the champion-challenger dynamic. If I think an employee has a skill set that I'm trying to build inside the culture – a match to one of the five characteristics I talked about – I'll put that person in a role that will expand or bring that characteristic out. Then I'll bring in new people that will challenge that person. What I find is that if I put a champion and challenger in there, the two of them will work well together. They'll raise the bar.