As a part of our talent acquisition engagements, we ask our clients how they define "top talent" and how they would assess those traits in the interview process.  Reflecting on the insightful comments we hear every day, we thought there would be great value in a new blog in which senior executives/thought leaders share their "Take on Talent."
This is the fourteenth in a series of blogs/interviews with senior executives who are thought leaders in the areas of Talent Acquisition, Career Development and Leadership who will share their perspectives on this ever present question.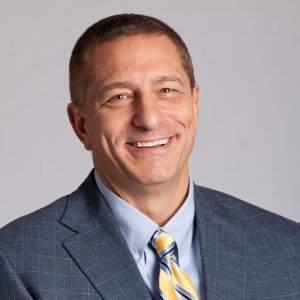 Tom Klein is the Chief Revenue Officer for TSI.  In this role, he is accountable executing TSI's growth strategy and leading our sales, account management, marketing, partners, e-commerce and product management teams to deliver client performance and profitability. 
TSI is a market-leading provider of accounts receivable management and student loan servicing solutions.  TSI's global operations are powered by our proprietary analytical algorithms and best-in-class compliance and technology systems.  Our clients include Fortune 100 corporations, national and regional healthcare providers, financial institutions, state and federal government organizations, educational institutions, and small and medium-sized businesses.
Prior to joining TSI, Tom was a Managing Director in Accenture leading their North American BPO practice across 30 industries.  And over the last 20 years has led global sales, client management and portfolios in business and technology services for IBM, HP, Genpact and several mid-size business-technology services firms.
Tom graduated from Illinois State University with an MBA, currently resides in Houston, TX, is an avid fly-fisherman and has a small coffee farm in Costa Rica.  
Please share with us the top five characteristics (in priority order, first to fifth) of the most talented people you have encountered during your career, and your definition of each.
Resourceful. An ability to find ways to be successful in most any situation demonstrates a range of capabilities, intellect, inspiration and focus – and the knack to bring these out of others.  The most talented people I've had the fortune of working with know how to be successful, they don't quit, they inspire and they leverage all available assets to deliver the best – consistently.  And because change is constant and pace of change is accelerating, those that are resourceful are reliably consistent high performers and inspirations to others.  May be it's as simple as having a "will-do" attitude.
Intellectual. Knowledge, know-how and a core DNA to self-challenge in order to develop, grow and learn new things I truly value in those around me.  These qualities feed adaptability and proactivity.  The most talented people I have encountered are constantly challenging themselves, others, me, trying new things and tend to be ahead of the curve – personally I look for these in my leaders.   They generate deeper analysis and better options while instilling a conviction of direction we're doing the right things for our clients, stakeholders, and associates across the organization.
Competitive. "Winning isn't everything, it's the only thing", per Red Saunders. An unrelenting commitment for excellence and victory is a common thread in the most talented people I know.  They have a clear focus, self-discipline and unwavering perseverance that are a spiritual part of their character.  This will to win is infectious and inspires others to sacrifice and achieve greatness.  People that work together with this will to win will be successful – every successful team I've been a part of has naturally competitive people as its core.
Collaborative. Successes in an organization are the results of combined individual achievements.  The bigger the outcome desired, the larger the team and ability to engage diverse skill sets required.  The exceptional people I've seen do this best have a natural ability to bring multi-functional teams together and focus them on a shared vision.  The inability of leaders to do this creates huge dysfunction.  This can sometimes be the more important quality in senior level leaders.
Grounded. For me it's a "mental toughness" I seek and see in other great talent.  That combination of heart, purpose, rigor, character and passion is how I define someone that is grounded.  They know their own strengths and weaknesses, the mission, what's required and they make the sacrifices to achieve it.  They are not influenced by what's currently in vogue or the chaos taking place every day. They have a strong moral compass and compassion for others that rudders them.
How do you communicate these characteristics to your HR and senior management team?
By example.  The way I work, lead others, interact and expectations I set for myself and my team.  I also take time to spend 1:1 time with senior leaders to understand their priorities and align on how our teams can achieve our objectives.  We celebrate wins and successes.  We conduct bi-weekly 1:1's with our direct reports and provide that feedback.  We also are open and transparent on the business, changes we're making and why.  I work very closely with HR, from the top to the recruiters – and keep the message simple.  As an example, at TSI we are intentionally trying to change our culture – I talk to HR about wanting "Navy SEALs" which encompasses much of the above characteristics.
How do you handle challenges to the existing culture by talent you have brought in?
By integrating the best attributes of the talent.  I've been with several large, blue-chips to nimble smaller, turnarounds.  Culture can be thick and tops-down, in others you intentionally want to change it. Either way, you need to know what your culture is and how to keep it evolving in the best ways – it is the DNA of the organization.  At TSI we want to change our culture to be more client-centric and proactively market-driven.  We have implemented bi-weekly "playbook" sessions (many led by our new talent) on all aspects of the customer experience, publish a company-wide monthly newsletter on our clients and sales successes and are executing a number of other transformational initiatives.  Culture needs to be nourished to thrive.