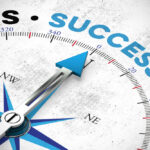 by Don Robertson
For quite some time, the talent landscape has acted as a chameleon, constantly evolving to meet the moment and blend in. Human resource and talent executives have seen the dynamics shift from the War for Talent to the Great Resignation to the Great Resurgence to Quiet Cutting and more.
If one thing remained consistent throughout these cycles, it was why the winning organizations were winning. It starts and ends with the way they approach their talent strategies. Over time, it has become increasingly clear that organizations with employee-centered processes, protocols and standards in place stand out. In fact, in 2012, London Business School's Alex Edmans found that the companies on Fortune's "100 Best Companies to Work For in America" list generated higher stock returns per year than their peers.
That's a call to action for organizations of any size. Now more than ever, it is a business-critical priority to have a strong employee value proposition and consistent approach to recruiting, developing and engaging top talent. By developing and formalizing a talent strategy that supports broad business goals with a talent-first approach, it also helps eliminate outdated HR practices that can act as a competitive drag on growth.
The good news is this: Organizations can get started by implementing the following five key steps toward building an institutionalized talent strategy.
Understand the desired business outcomes first
While HR can oftentimes feel like a siloed part of the business, it is anything but. Talent is perhaps the most essential part of any business strategy, constantly driving companies forward, especially during uncertainty and instability. Chief human resource officers need to step out of the HR domain, understand the business, and clearly see what talent it needs to deliver. Continue reading →