By Ronald M. Allen
The emoti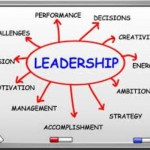 onal high of going to work and being among a group of productive associates, fellow employees with a common goal and supported by an understood incentive, moves people to act like no other force.
The key elements are that the employees feel part of something bigger than themselves. They have a sense of purpose. They are supported by the correct incentives to put forth their best efforts. They come each and every day to give so that the team will receive the benefit of their contribution and be recognized.
When a leader executes accordingly, this show of confidence in one's fellow employees speaks to the security of the leader and the trust they show in their employees. But before you can learn how to improve your own leadership, you must understand what qualities make up a servant leader.
Here are some of the characteristics of successful servant leaders: