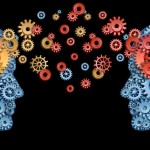 By Clint Boulton
Digital transformations remain fashionable. CIOs are stitching together cloud, APIs and microservices into platforms to augment business processes. Agile architectures, they believe, help streamline operations and better serve customers.
Forty-seven percent of 510 business and tech leaders claim that their organization is advancing digital transformation plans across the enterprise, according to research conducted by consultancy TEKsystems in late 2019.
The harsh reality is that such transformations often feel like mirages: cool and inviting from afar, but less real as they progress along the path. Often the biggest misstep is the inability to account for the cultural change required to pull off enterprise-wide transformation.
Getting blindsided by the COVID-19 isn't doing organizations any favors on their transformation journeys, but even those who keep most of their budgets intact, there are very specific impediments to driving wholesale enterprise change. Here are 10 stumbling blocks derailing digital transformations. Continue reading →