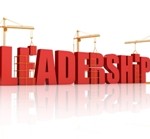 By Darleen DeRosa
Do men and women lead differently in the workplace? Based on much of the research, the short answer is "yes." Although the gender leadership differences often align with the stereotype that women lead with a more interpersonal style and men with a more task-oriented style, it appears that gender does play a role in leadership style and preferences.
Because a leader's success often depends upon their ability to gain the support and cooperation of people who frequently have competing priorities or conflicting goals, OnPoint Consulting wanted to understand what gender differences, if any, exist in how leaders use influence. To help answer this question, we used a 360° feedback questionnaire to collect data on the influencing skills of 223 leaders (116 men and 107 women) across organizations and industries.
While the data pointed to some significant differences in the approaches men and women use to gain others' buy-in and support, we also uncovered some surprising similarities. The following is a summary of our findings.
Most Effective Influence Tactics
Our previous research on influence identified 11 influencing tactics used by the most effective managers. We then grouped these tactics according to their effectiveness in gaining others' support and commitment—most effective, moderately effective, and least effective tactics. The four tactics that are most effective in gaining commitment from others are: Continue reading →