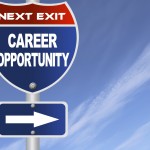 Vice President of Sales will be responsible for cultivating our clients presence in the market and creating business opportunities with new clients. It is expected that the successful candidate will bring significant experience and has established relationships in the SP&C) North American markets.  The successful candidate should be motivated by winning financial incentives as well as career growth.
The AVP/Vice President, Sales will:
Be responsible for the sales cycle; from deal origination to closure (signed contract) to successfully transitioning it to the Account Manager team
Bring an understanding of the marketplace and competitor offerings to drive growth strategy and investments
Be responsible for New logo sales and account acquisition
Be responsible for significantly growing the presence and revenues in the P&C North America BPO market
Work closely with Industry Business Heads to target named accounts, new business strategies, and high value / high clients
Build a predictable pipeline of new business to generate repeatable and profitable revenues across the various Business Units
Develop and execute a Go-to-Market Strategy to hit revenue targets.
Execute go-to market plans via targeted campaigns and other sales channels including advisors, influencers, conference attendance, industry events, etc.
Collaborate and develop 3rd party and advisor relations to build credibility in the geography
Propose, submit, and handle proposals with full ownership and accountability. Work closely with the sales support teams to ensure high quality of all proposals.
Bring substantial experience in working with C-Suite executives within the P&C North America domain markets. Typical sales processes include discussions with, Chief Operating Officers, Chief Marketing Officers and Chief Financial Officers.
Big-deal experience – proven experience in closing deals with ACV > $5M and TCV > $20M.
Play a leadership role in "hunting", signing and developing luminary/marquee client relationships. These contracts are typically large, complex multi-year deals that require a savvy sales executive accustom to longer sales cycles.
Balance multiple, concurrent deals to achieve challenging growth targets.
Effectively identify and translate client needs into services. Develop an understanding of customers' business needs, matching them with capabilities, and developing winning proposals
Be a key intermediary between the service delivery team and the customer.