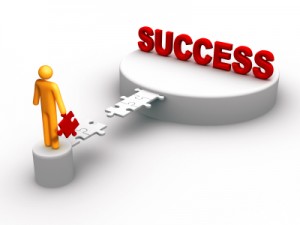 | by Deborah Lynn Blumberg
A large-scale study of job negotiations finds that women with stronger options were penalized for being too assertive.
In July, a 16-year-old lifeguard penned a note to the Washington Postopen in new window detailing how she and another girl were being paid less than the teenage boys they worked with. Two weeks earlier, the University of Oregon paid $450,000 to settle a lawsuitopen in new window filed by a psychology professor who'd found out she was being paid several thousand dollars less than her male counterparts.
Disparities between women and men working in similar positions remain a stubborn feature of many workplaces. The pay gap has held steady for more than a decade in the U.S., with women earning 84 cents for every dollaropen in new window earned by men. Similarly, for every 85 women who advance to management positions, 100 men are promoted, according to a recent studyopen in new window by McKinsey.
Laws like the Equal Pay Act and corporate programs to address gender inequality have helped combat some of the more egregious discrepancies. But subtler biases and patterns of disadvantage persist. Past research has found that women often underperform relative to men in negotiations over salary, promotions, and benefits. One theory for this gender gap is that women aren't assertive enough when they negotiate. Another hypothesis is that when women assert themselves, they experience backlash from their negotiation partners. Continue reading →