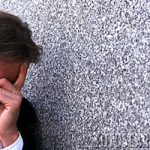 Burnout is the feeling of depletion, cynicism, and emotional distance that results from a lack of impact or autonomy at work. Odds are you've experienced the feeling at some time or other. Tired from the moment you wake up in the morning. Staring at your computer for hours without accomplishing anything. Finally logging off and leaving your workspace to find a whole other set of taxing jobs to do in the rest of your home—and life. And maybe even being impatient, withdrawn, or irritable with the ones you care about most. These feelings could be the result of burnout.
One explanation for burnout is that it is an occupational phenomenon that builds up over time, brought on by a chronic imbalance between job demands and available resources. Basically, that means too many things to do and not enough tools, time, or energy to do them. And "too many things" doesn't have to mean a thousand: if the one thing you're trying to do isn't getting done, for whatever reason, that can easily cause the alienating feelings associated with burnout. And these feelings are quite different from simply feeling a bit tired or looking forward to a break.
If that sounds all too familiar, you're not alone. Between February and April 2022, McKinsey conducted a global survey of nearly 15,000 employees and 1,000 HR decision makers in 15 countries. On average, one in four employees surveyed across various demographics and all over the world reported experiencing symptoms of burnout, per the Burnout Assessment Tool.
Burnout can have a major impact on a person's well-being. It is typified by four core symptoms: exhaustion, mental distancing, cognitive impairment, and emotional impairment. But the problems don't usually stop there: burnout is also associated with negative brain health symptoms such as anxiety or depression—which in turn can be associated with more severe mental health conditions.
Many companies worldwide are investing more in the mental health and well-being of their employees with benefits such as yoga classes or subscriptions to mental health apps. But as an employer, these efforts alone won't create conditions for holistic employee health. McKinsey research suggests that there are concrete steps employers can take to improve the situation.  Continue reading →