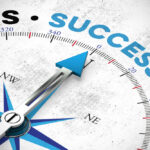 by Mark Stelzner
The past eight months have been brutal for layoffs, particularly in the tech sector. Every day brings another announcement, with thousands of workers facing unemployment under the dark cloud of economic uncertainty. Threaded within these announcements are stories of companies behaving badly, whether it's the methodology of the layoff or leadership taunting the recently unemployed. We can all agree that it's hard enough to find out you're losing your job, let alone compound the pain by removing dignity from the process.
While layoffs often appear to come out of the blue, the reality is that, for most organizations, there have been weeks of planning behind the scenes. This is particularly true if the organization falls under the jurisdiction of the WARN Act, Works Councils, collective bargaining agreements, or other legislative and regulatory requirements. Much of the layoff preparatory work falls on the shoulders of the thinly stretched HR function, which is often targeted by headcount reductions itself.
Despite what people might think, HR's role in the decision-making process can be more administrative than strategic. HR professionals are often brought into the fold only by signing specific non-disclosure agreements, and this usually happens well after the business leaders have made their key choices. HR then typically scrambles to validate that the process was appropriate, often finding a litany of late-stage issues impacting the targeted employees. HR may then cull through performance and potential data, but bad input can certainly lead to equally bad outcomes. And when it's time to share the difficult realities with your people, managers and leadership often cede accountability out of risk mitigation, electing language within the termination notice such as, "You'll hear from your HR partner in the next [hours/days] to explain the process and answer any questions." This is likely to funnel all the angst, shock, anger and outright distress of the displaced directly into the overworked and unstaffed arms of the people function.
It doesn't have to be this way.
Unlike nearly every article that's been published in this industry, I firmly believe HR business partners (HRBPs) are, in fact, strategic. From my vantage point, the issue at hand has much more to do with capacity than capability. I recently presented to the HR business partnering community at the one of the largest sportswear brands in the world, and here's what I told them.
HR in the spotlight Continue reading →