As a part of our talent acquisition engagements, we ask our clients how they define "top talent" and how they would assess those traits in the interview process. Reflecting on the insightful comments we hear every day, we thought there would be great value in a new blog in which senior executives/thought leaders share their "Take on Talent."
This is the twenty-forth in a series of blogs/interviews with senior executives who are thought leaders in the areas of Talent Acquisition, Career Development and Leadership who will share their perspectives on this ever present question.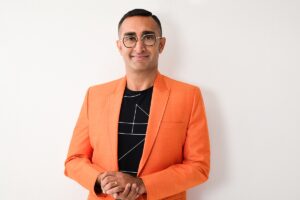 Asheesh Mehra, Co-founder and Group CEO, AntWorks
Asheesh Mehra is the co-founder and CEO of AntWorks, a global leader in AI and Robotics. He believes humane, responsible AI is the future, and is excited by its limitless applications to solve for issues that impact business, our lives and the planet we inhabit.
Please share with us the top five characteristics (in priority order, first to fifth) of the most talented people you have encountered during your career, and your definition of each.
Curiosity
For entrepreneurs, curiosity does not kill the cat. It's one of the main characteristics I have personally drawn from in my decades long career and was a driving force in starting my own company. It's that desire to keep learning, to look at new and undiscovered ways of doing things and always looking for a better way to solve problems. Continue reading →