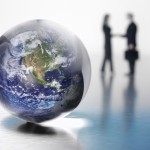 Location: East coast (NJ/NY Preferably)
Overview & Responsibilities:
Our client looking for an exceptional Cloud Services Lead skilled in a diverse range of cloud hosting technologies.  Expert knowledge of cloud storage, compute, networking, backup, disaster recovery, etc. services and operations, required to maintain high service levels, optimal performance, maintaining and shaping strategic direction.  The Cloud Services Lead will have a deep understanding of cloud services, migrating traditional on premise workloads to cloud, and architecture and design of new cloud opportunities.   The Cloud Services Lead will work closely with multiple internal teams to ensure efficient operations for both internal corporate based and customer facing hosted applications.  Heavy focus on security and compliance is a key responsibility of this role.  This role will involve translating business requirements into technical solutions, meeting security, compliance, high SLA, disaster recovery, and operational components.  Must have experience leading technical teams.  The position will lead cloud hosting services, disaster recovery/business continuity architecture, design, and operations, including periodic DR/BCP test exercises.
This role is an escalation point for 24 x 7 systems and staff is on call to support production systems.  This position also requires oversight and completing work during maintenance windows.
Expert in Cloud storage, compute, and network (AWS, Azure, Google)
Expert in Cloud Services  (AWS, Azure, Google)
Expert in Migrating workloads and services from traditional datacenter to cloud (AWS, Azure, Google)
Expert in Server Operating Systems (Windows, Linux)
Expert in Cloud based Backup/Archive
Experience with Cloud based Network architecture
Experience Scripting of system administration tasks, e.g. bash, PowerShell, python, etc. (required)
Experience with Cloud based enterprise telephony solutions
Exceptional ability to configure, maintain and troubleshoot infrastructure, hardware, software, and systems connectivity.
Strong organizational skills; able to manage priorities and workflow.
Demonstrated ability to perform complex technical tasks, analysis and diagnostics
Ability to understand and follow written and verbal instructions.
Experience industry compliance and security requirements, SOC1/2, SOX, HIPAA, HiTrust, PCI DSS, ISO27001
Qualifications & Experience:
5-7 years managing cloud operations
5-7 years leading large technical teams
5-7 years migrating on premise workloads to cloud
Relevant cloud certifications
Experience managing financial budgets
Excellent verbal and written communication skills
If you are interested our know someone who might be, please let me know
Larry Janis, Managing Partner I Integrated Search Solutions Group
P-516-767-3030