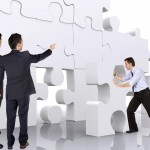 The VP will be responsible for all Secure Sites and Operations in Plano, TX;  Cavite, PH (Philippines) and Exeter, UK along with developing our Strategic Global Secure Facility Plan.   The VP will form a company-wide global team comprised of some of the existing resources drawn from the company's Client Services Delivery and Specialists & PMO operations along with newly created roles. The role reports directly to the SVP Client Services and is pivotal to supporting the company's continuing high growth, un-equalled project delivery and high-quality customer service from our Global Secure Facility Operations. The company's organizational refinement is ongoing. Anticipated direct reports to the position include Cavite and Exeter Site Leaders, Operations Sr Managers with support from Service Excellence Sr Mgrs. There is also a full functional support team for each respective site.
Responsibilities
The VP is responsible for leading and managing the Global Secure Facility and Operations team to support the company's business and strategic objectives:
Leading the global facilities and team of Operations Experts in supporting Client Services which will mainly include data annotation, but also data collection, search, social media, linguistics, translation and transcription all in support of providing high quality training data for AI.
Anticipating and identifying business needs, both strategic and tactical, and building a Global Strategy and Operational capability across the Secure Facilities to support the growth agenda.
Operationalize Standardized Service Lines, by optimally delivering high quality data for various AI project areas that include Data Collection/Annotation, Linguistics (Translation/ Transcription), etc.
Developing and implementing robust short, mid and long-term resource plans aligned with company forecasts to ensure the business has the resources to support client projects.
Supporting the SVP in winning business by building technical tools and capabilities (supporting service delivery) that maintains its high quality, but in an increasingly cost effective and efficient manner.
Understanding and providing leadership and expertise in managing complex data acquisition projects supported by industry tools, systems and technology.
Understanding and promoting Service Excellence that ensures the business can scale, be adaptable and cost effective in a demanding customer-centric environment.
Being engaging, and encouraging a culture of coaching, professional development and self-improvement.
Establishing annual budgets and identifying strategic and tactical projects, with associated investments required for continuous improvement.
Maintaining knowledge of operational processes and procedures and providing input on areas to automate wherever practical to ensure a robust, scalable and clearly understandable set of rules, guidelines and KPIs.
Driving change with empathy to take the business on a journey to improved quality and service excellence.
Maintaining and improving an organized and productive working environment through positive and timely feedback, ensuring appropriate involvement, delegation and monitoring of staff.
As a senior member of the local management team, providing leadership and support to staff outside of the Global Secure Facility and Operations organization as required.