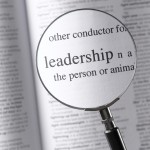 Our client is seeking a VP of Sales for their expanding Payer Mid-market and Blues sales team. The Hunter (VP of Sales) will be responsible to execute strategies for getting new logos/adding new clients to the portfolio as well as effectively manage existing client relationships at the appropriate level, facilitating delivery in the account set up stage. Also, Hunter is responsible for achieving the assigned annual revenue quota from new clients by actively managing the named accounts and managing revenue targets assigned.
General Sales Process Responsibilities:
Prospecting – Able to identify and develop relationships with new prospects for the purpose of business development
Lead and opportunity qualification
Adjust content of sales presentations and demonstrate products as required.
Understand and demonstrate how our solutions can help clients achieve their goals.
Give sales presentations both live and virtually.
Develop sales proposals closely supported by the wider solutions team.
Collaborate with team to propose and win new business.
Timely forecasting, internal reporting (call reports, weekly work plans, and monthly results)
Utilize and update Sales Force in a timely manner.