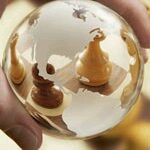 You Are
A passionate leader who brings technology innovation, facilitation skills, and an entrepreneur mindset to deliver valuable solutions for clients. You have excellent interpersonal, communication and listening skills. You are a life-long learner and energized by solving new problems and transforming how our clients think.
The Work
You'll often be:
Helping clients transform through technology by leading and implementing strategic assessments and technology solutions that drive business change, focusing on high-impact systems development activities and business and IT advisory across a multi-client or industry ecosystem
Leading projects that deliver world-class Blockchain & Multiparty Systems technology solutions.
Providing a comprehensive suite of blockchain and distributed ledger technology services through a global team of experts.
Delivering solutions for our most complex client engagements and early adopters; coordinating across multiple teams to define and evaluate the business case, formulate an approach, propose the technology solution, and assess risks.
Helping clients' move through the education and experimentation phases on to production and value quickly and effectively.
Building relationships with clients to raise Accenture's profile as a long-term trusted advisor and partner.
A key participant in developing Accenture's response to the emerging technology trends in the market shifting how businesses apply, operationalize, and expand key technology innovations.
Articulating and explaining Accenture's technology vision and strategy at Accenture's most significant/critical client(s) across the globe.
Pioneering the use of new and emerging technologies, such as decentralized identity, confidential computing, extended reality, quantum computing, or robotics.
Fortifying Accenture's Blockchain & Multiparty Systems practice and role as a thought leader by creating content and taking part in professional forums, both internal and external.
Mentoring junior members of the Blockchain & Multiparty Systems team and grooming them for more responsibility.
Area of focus is digital (decentralized) identity.
You should have experience with some of the following:
Experience with blockchain or distributed ledgers.
Awareness of the commercial, retail, and social impacts of Digital Identities
Conveying and communicating complex scenarios and solutions in a simple, logical manner that addresses varying audiences.
Understanding business challenges and explaining how an offering and service provides value with an objective and independent point of view.
Working through organizational change and/or expanding ecosystem relationships, developing, and delivering creative solutions.
Insights on key methodologies, approaches, and market trends in the industry.
If you are interested or perhaps know someone who might be, please let me know! Thank you in advance!
Sincerely,
Larry Janis
Managing Partner I Integrated Search Solutions Group
P-516-767-3030 I C-516-445-2377