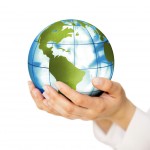 Communications and/or Media industry, Digital Business Operations Sales
Digital Operations (DO) business unit is one of our client's highest growth businesses and a critical part of business strategy.  To accelerate this growth even further, BPS is expanding into industries, service lines and markets globally.  One of DO's strategic growth markets is the Communications, Media & Technology Markets and DO is looking for a highly accomplished, results-driven sales executive to originate, advance, and close large sales opportunities in outsourcing.  This individual will be working with senior client executives and senior leadership to drive sales and business development in a high growth and highly autonomous environment.
Key Responsibilities
Market Strategy development – Drive the market strategy for Communications industry segment including but not limited to profitable revenue growth, competitive differentiation, industry partnerships and practice investments.
Drive Sales origination for focus segments including wired and wireless carriers, cable and equipment manufacturers.
Expand existing P&L accounts, through mining current logos and building new client relationships.
Develop trusted relationships with senior client executives, and partner for mutual success
Drive best-in-class client propositions, partnering with Solutions, Delivery, Process Excellence and Automation teams.
Required Experience
Strong understanding of the Communications industry domain, both traditional and emerging convergence with digital-native tech platform companies.
Expertise selling across the value chain in the Communications segments across CSPs, Cable and other industry segments
Another in Media and Entertainment
Proven experience opening new logos, leveraging multiple origination channels.
Ability to engage with strategic buyers e.g. CxOs and 1-down levels and hold the relationships.
Preferred Capabilities
Relationships at senior levels within the relevant industry segments.
Knowledge of how matrix structures work across global markets.
Strong analytical and consultative selling approach.
Please let me know if you are interested or know someone who might be…
Thank you,
Larry Janis
Managing Partner, Integrated Search
janis@issg.net