As a part of our talent acquisition engagements, we ask our clients how they define "top talent" and how they would assess those traits in the interview process.  Reflecting on the insightful comments we hear every day, we thought there would be great value in a new blog in which senior executives/thought leaders share their "Take on Talent."
This is the thirteenth in a series of blogs/interviews with senior executives who are thought leaders in the areas of Talent Acquisition, Career Development and Leadership who will share their perspectives on this ever present question.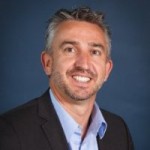 Steve Rudderham, Vice President, Global Business Services,  Kellogg Company
Steve Rudderham join Kellogg in 2016 as Vice President, Global Business Services. In this role, he is responsible for leading the current operations within GBS, continuous improvement, and global expansion. As well as the day to day operations, Steve is responsible for understanding industry trends, bench-marking against peer companies, and developing programs and projects that drive significant improvements in cost, process quality, and service delivery for multiple functions and global markets. He is also required to identify and leverage best practices, and standardize processes, policies, and practices to deliver significant improvements and savings in line with committed business cases and budgets.
He has 20 years of global experience across Business Process Outsourcing, Insurance and Lighting. He also has a broad operational background having led teams on the ground in the United States, Europe, Latin America, and India.
Please share with us the top five characteristics (in priority order, first to fifth) of the most talented people you have encountered during your career, and your definition of each.
Being a great communicator. Effective leaders know how to communicate – and they know how to present. The best example of this to me is Steve Jobs, and in particular his iPhone product launches. He told a story, using simple, yet interesting slides to put additional focus on what he was saying. And he didn't rely on the bullet points within the slides. He knew the product and he knew the story, and he told it from the heart. He also had fun doing it.
In his product launch in 2007, for example, he teased the crowd by saying he was going to demonstrate three new products. In reality, all three "products" were really within one product—the iPhone. But he made the value seem at least three times larger because of the way he communicated it. Additionally, to demonstrate the maps feature, he even called a Starbucks from the stage. Steve Jobs was the consummate leader in getting people engaged and inspired by his ideas.
Emotional Intelligence. This is the ability of a leader to understand and adapt with their own emotions and those of their team in order to achieve business goals. My previous CEO, Jack Freker, was one of the most passionate people I know when it comes to the importance of Emotional Intelligence. He wanted his leadership team to learn how to get the best from our teams by developing empathy, listening, appreciation and other soft skills. Leaders who do this successfully are able to get to the deep root of a problem more quickly and influence the outcome. This is a skill that is often overlooked as we talk about the ability to execute business strategies and drive to success…but effective leaders know how to understand the emotions of the team and adapt the environment accordingly to achieve success.
Personal intervention. If you want to rally a group of people around an idea or a problem, then get involved. Personal intervention can bring so much value to your customers and your teams. Remember Mel Gibson in Braveheart?  If William Wallace had just "directed" them to attack, would all those Scots have run down the hill into the masses of English soldiers? Probably not. The situation called for personal intervention, which provided the motivation. I call it "leading from the front." It's the same thing with your teams. You need to be visible and involved, particularly in adverse situations. It's best to overwhelm problems with personal intervention, before they overwhelm you.
Curiosity. We operate in a fast-changing environment and people at all levels need to continually ask the "why" question. I remember my Six Sigma training at GE and how the five "why's" in change management helped us dive into the real root cause of issues. We also need leaders to continually challenge the norm in terms of process, data, technology and innovation. I ask my kids: "What did you learn today?" every single day, and encourage my teams with the same thought. I have asked my teams: "When is a parachute most effective?" Sure, I get some bizarre answers, until we get to the real answer…… when it is open. Your mind is the same. We want leaders whose minds are open to ideas…to innovation…to new ways of thinking, and then passionately investigate them. I would then link this trait into the first one: Be curious, but then be able to effectively communicate it to your organization. Increasing that curiosity can help you exceed expectations in the solutions.
Energy and the ability to energize. I'm mentioning this one last because it links all of my previous traits together for effective leadership. I'm stealing it from Jack Welch, even though it has been more than 15 years since he led GE. It's still true today that you can have the best plans in the world…but if you can't get energized about them, nor get your team energized, you are dead in the water. I read an article recently about a CEO who was working 80 hours a week and said he was full of energy because he was having fun. We all meet energetic leaders who you just want to get behind. And if you're continually challenged by your work and your teams, and it's fun, that energy becomes almost limitless. The ability to energize your teams…to be able to wind them up and let them get on with it…is true empowerment.
How do you communicate these characteristics to your HR and senior management team?
First and foremost, a leader needs to demonstrate these characteristics to the team through his or her daily actions. Leading from the front and doing what you say you'll do will produce a team that reflects these characteristics…because you simply can't do this alone. Recognize and reward the behaviors you're trying to promote. Regularly take the pulse of the organization through one-on-one interaction, focus groups or surveys. But more important – be clear that you hear their feedback and be candid in your responses.
As you look outside your team, the approach is much the same. Don't assume that everybody "knows" about the great things your team is accomplishing. Good communication will help senior leadership see how your team is using these characteristics to move the company forward. One way we've done this is by creating and nurturing a strong "sponsorship spine" of leaders and other influencers for major change initiatives. It's a collaborative approach that's effective in removing roadblocks and allocating resources. We know their support will be critical to our collective success. So it's critical to bring them along for the ride.
How do you handle challenges to the existing culture by talent you have brought in?
I encourage the talent that I bring in, to challenge the organization in its culture. Fresh sets of eyes, and ideas, and that curiosity we talked about earlier can only enhance an organization if balanced well with the existing culture. My job is to surround myself with strong leaders who embrace these characteristics and become the advocates and cheerleaders of change. You build your team around the strong core values of the organization and help it evolve.