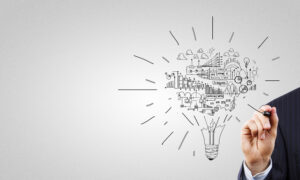 Global Head – Cloud Services
The head of cloud services development is to provide leadership and vision in the development and delivery of our clients' cloud services. They are responsible and accountable for ensuring that our clients' cloud services portfolio meets its customers' requirements, leading and influencing national and international strategies and policies where appropriate to achieve this
A growth focused established leader and innovator for this senior position. This role is responsible for developing and executing the strategy to drive the company's Cloud Operations to operate at best-in-class levels. This role will also lead a global team that is responsible for industry-leading technologies and practices to enable them to make in scalability, reliability, and security during product design help teams reliably deploy global products at scale, while safely monitoring and managing our customer data / workloads. This role will also be responsible for IT strategy, ensuring the right IT systems are in place to support operations and objectives.
The successful applicant will possess outstanding management skills and will be able to lead, coach and mentor a range of cloud operations and IT resources across global locations. Having proven experience in this field, the applicant will have a strong understanding of the principles of cloud operations, cost management, networking, desktop and server deployments, information security, hosting and IT architecture sales professional who has successfully created positive impact through year-on-year business expansion. You develop primary relationships to identify opportunities to solve client pain points and growth objectives utilizing a differentiated roadmap and framework leveraging the latest cloud-based technologies. Additionally, you will support the account personnel in building relationships with key buyers through bringing business and technical expertise to business development conversations.
The work:
Identify complex technology business problems/opportunities requiring in-depth knowledge of client buyer needs and cloud oriented solutions
Interacts with senior management levels at clients and within our client, determines pursuit strategies, develops client messaging plans and relationships, and applies industry-leading Cloud transformation strategies and practices.
Has latitude in decision-making and determining objectives and approaches to critical assignments.
Operates within large teams and directs specific team sales origination activities
Has a solid pedigree and comes with a track record of growing and scaling organizations/practices.
Ensure that senior management within our client remains properly briefed, and take ownership of any actions agreed as a result.
Here's what you need:
Experience leading and building a complex blended technical environment that is a mix of legacy and newer cloud-based technologies
At least eight years of enterprise with scale cloud, infrastructure, software development, and architecture experience within a technology services firm
Successful record of leading and managing teams through a transformation; providing a strong change management voice in leadership forums where critical decisions that impact infrastructure requirements need to be considered
Expertise in cloud centric enterprise architecture, such as AWS, across applications, DevOps, and other infrastructure and security domains, with proven experience integrating new cloud operations with traditional enterprise architecture, infrastructure, systems engineering, and application support operations
Strong practical experience implementing cloud-native and vendor-driven security operating models to secure cloud hosting zones, such as Identity and Access Management (IAM), DLP, Firewalling, Vulnerability Management, Compliance, Cloud Security Controls, etc.
Demonstrated ability to partner effectively with cross-functional, global colleagues, customers, and stakeholders to drive change
If you are interested or know someone who might be, please let me know.
Thank you in advance,
Sincerely,
Larry Janis
Managing Partner I Integrated Search Solutions Group
P-516-767-3030