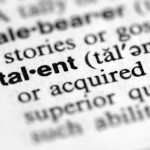 Sales professionals are dedicated to growing a profitable pipeline and/or backlog of sales, through deal origination, sales negotiations and closure. They own the sales process and outcomes.
Job Description
The Origination Sales Lead is responsible for working with existing account teams to initiate, qualify and support the capture of consulting or outsourcing opportunities that are profitable to our client and have a compelling value proposition to the client. The Origination Sales Lead focuses on early stage positioning with clients. Should have had a technical background in a role such as a solutions architect.
Key Responsibilities
·      Sales: Developing, Validating, qualifying, and closing deal opportunities with Communications, Media, and Technology organizations. Understanding and presenting the entire our clients' services and solution portfolio.  
·      Relationship Development: Develop and leverage existing relationships with potential buyers through personal meetings, presentations, speaking engagements, business networking, telephone calls, personal emails, personal mailings, business forums, direct marketing, and/or other business or social outings and acting as an Infrastructure SME at client site, being able to communicate technically to C levels and below.. When identifying new leads outside assigned target clients, work with appropriate parties to determine best Sales Leadership decision, transition lead to other party as appropriate.  
·      Client Demand Stimulation and Opportunity Generation: Identify specific sales opportunities within existing and prospective clients. Work with client's team to determine requirements and/or specifications, build client value proposition and shape the deal; using appropriate sales processes and tools, determine and recommend through the appropriate New Business Meetings/forums which opportunities to pursue and obtain Business Development (BD) funding and support. Engage in activities focused at generating client awareness of the firm and/or demand for its Services (may include developing/sending promotional materials, presenting in business forums, charitable activities, business associations, etc.).  
·      Sales Process Leadership: Lead Sales Process for specific approved opportunities, complying with internal sales stage entry/exit requirements. Working with leadership, form and lead the opportunity pursuit team through the sales process, performing constant re-qualification of the opportunity while assuring adequate financial control of BD spend; Construct and execute opportunity plan, including win themes, win tactics & action plan, relationship plan, and price-to-win; Review solution plans, cost models and written proposals as appropriate to ensure alignment with sales strategy, win themes, and price-to-win; Establish and maintain qualified sales pipeline of a minimum of 3X annual sales target.
LocationsFor theWest Coast, ideally California- For Mid West-Texas Illinois, etc
Compensation Attractive base compensation and incentive program
If you are interested, or know someone who might be  please contact: Jeff Bruckner Email: bruckner@issg.net or phone  (973) 761-5613