As a part of our talent acquisition engagements, we ask our clients how they define "top talent" and how they would assess those traits in the interview process. Reflecting on the insightful comments we hear every day, we thought there would be great value in a new blog in which senior executives/thought leaders share their "Take on Talent."
This is the twenty-ninth in a series of blogs/interviews with senior executives who are thought leaders in the areas of Talent Acquisition, Career Development and Leadership who will share their perspectives on this ever present question.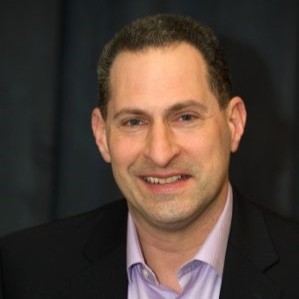 Jeff Goldstein is a partner at Monomoy Advisors, an advisory firm that provides financial and operational consulting to early stage and mature companies.  Jeff is a global business executive with over 30 years of broad operating experience building, rebuilding and leading high performing organizations, delivering operational excellence, cost savings and value creating capabilities. Jeff started his career in public accounting with KPMG where he focused on audits of smaller private companies as well as large manufacturers.  He moved from Public Accounting into industry where he became the Chief Financial Officer of a small, privately held distribution company where he was rose to become responsible for all internal company operations.  After joining PWC consulting where he focused on large finance transformation and shared services projects, Jeff developed a strong track record of transforming business operations, implementing enterprise continuous improvement programs, and leading cost transformation programs. Jeff's experience spans across industries, including life sciences, consumer products, and technology. Jeff built and led shared services and Global Business Services for EMC, Boston Scientific, Newell Brands, and Biogen.
Please share with us the top five characteristics (in priority order, first to fifth) of the most talented people you have encountered during your career, and your definition of each.
1) Functional and technical Competence – It might go without saying but I'll say it anyway.  The most talented people I have observed are all experts in their chosen profession.  No one can pull the wool over their eyes and they can engage in thoughtful deep functional/technical discussions.  Further, they have the requisite experience and skills to set appropriate goals, understand issues and avoid pitfalls as well as relate to other parts of the business.  I say both functional and technical on purpose.  Possessing strong functional skills is important but then bringing the deep technical skills to the table brings the credibility.  This is the foundation on which all else is built.
2) Calm Confident Demeanor  – Adding to a strong foundation is demonstrating the emotional intelligence to lead teams and engage with colleagues and customers with a sense of calm that enables focus from distractions that could impede achieving goals.  The most talented people I have observed have a "calm confidence" that creates a "can do" environment and attracts people to the team.  This is not to say these people are introverts…they could be or maybe not.  They seem to understand teams are under enough stress and de-stressing the situation through calm leadership enables people to give their best with clear minds and a feeling of support.
3) Team Oriented – Along with a calm disposition, the individual must be a team player.  The most successful people I know gain confidence and support from people around them by their selfless approach to not only leading the team but being part of the team – an ability to connect at all levels of the organization.  This skill not only helps them motivate the troops but it builds trust as well.  Leaders who can gain the trust of the team invariably maintain a stronger pulse of what's actually happening on the ground -very useful in ensuring risks, issues and status are known.
4) Deep Thinking and Intellectual Curiosity – I had to sneak in two on this one.  At any level of the organization, deep critical thinking, analytical skills and solution design skills must be demonstrated.   Very talented people show an intellectual curiosity to understand the problem statement but also invest energy in the solution design and implementation plan. These thinking skills are crucial to running a business or driving a project.  Invariably unanticipated problems might arise, and the ability to analyze and react thoughtfully to the new situation is imperative.   It's a skill that needs to be nurtured from the beginning of a career up through leadership roles.
5) Results focused – Early in my career I heard the phrase "activity doesn't matter, results do".  These words stayed with me throughout my career.  Successful people realize that outcomes [to customers, P&L, or balance sheet] should be the goal, not the number of meetings or tasks accomplished.  Along with driving results, talented people demonstrate unwavering accountability to deliver impact.  They're never out of the fight to adjust to circumstances and deliver.
How do you communicate these characteristics to your HR and senior management team?
Working with my human resource partner, I augment our organizations competency models and value statements to include key attributes I find important to success.  Further, our reward systems supports people who excel at these characteristics.  We talk about these characteristics in my leadership team to not only have everyone talk about their importance in searching for talent but use them in assessing new talent and coaching our team's skills.  The goal is to live these attributes everyday – to make them part of our DNA and hold ourselves accountable to making them more than words on paper. It's a journey that never ends.
How do you handle challenges to the existing culture by talent you have brought in?
This is an interesting point.  I don't look for mavericks who turn off their colleagues. Its too important to play nice in the sandbox. While often my team challenges the status quo, its important for talent to work within the organizations culture, and use their influencing and relationship skills to help challenge and influence change.  Results speak for themselves and influence others over time.  Anyone who truly gets into hot water challenging the existing culture will receive coaching and support.