As a part of our talent acquisition engagements, we ask our clients how they define "top talent" and how they would assess those traits in the interview process. Reflecting on the insightful comments we hear every day, we thought there would be great value in a new blog in which senior executives/thought leaders share their "Take on Talent."
This is the thirty-second in a series of blogs/interviews with senior executives who are thought leaders in the areas of Talent Acquisition, Career Development and Leadership who will share their perspectives on this ever-present question.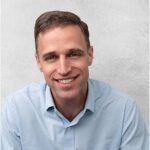 Matt Milton is the President for the US at Kyndryl, leading the talented team of thousands of experts across the United States who are helping the world's leading organizations build strong, secure, resilient and adaptive digital capabilities.
Matt has spent 20 years in the IT services industry, including managing large, multi-billion-dollar global businesses. Previously, Matt served as General Manager, Financial Services Market for IBM Global Technology Services, North America, where he partnered with customers in the financial services industry to leverage data, cloud, cognitive and security to modernize and run their most critical infrastructure.
Matt was also the General Manager for the Communications market in North America for IBM Global Technology Services, and prior to that spent six years in Europe where he had several roles, including the Managing Director of IBM's partnership with EVRY and General Manager, Global Technology Services, Nordics.
Matt joined IBM in 2002 after earning his Bachelors of Economics from the University of Western Ontario.
Please share with us the top five characteristics (in priority order, first to fifth) of the most talented people you have encountered during your career, and your definition of each.  
Restless: they are never-done. They want to find the next discovery, the next best way, the next advancement. They thirst for growth and enjoy the discomfort that comes with change. These are the people who power progress. They push technology, science, professions, industries, society — and the world — forward.
Endlessly curious: the most talented people I've ever met don't delegate understanding. They constantly seek out knowledge and are on a continual adventure of discovery. They are vivacious readers and seem to always have an inside track to all current events, regardless of industry, pop-culture, scientific breakthroughs, and more.
Authentically empathetic: literally putting themselves in the shoes of their customers, their employees, their partners, their peers, and their team — these are those unique humans who are in it for the success of others, and feel joy and pain based on the highs and lows of others. In return, they build tremendous trust with those who are fortunate enough to know them.
Pure grit: they don't just do the hard work, they crave it. They seek it out. This is usually at the heart of their exceptionalism.  They recognize progress is not linear and are resilient in the face of the setbacks they will inevitably face. They believe deep down that there is a solution to every problem.  They don't see roadblocks; they only see speed bumps and they drive around those speed bumps or find a way over.
How do you communicate these characteristics to your HR and senior management team?
Communication is certainly important, but character and culture are much more about behaviors and actions. I have the great privilege of being part of a company that is both in its early days and simultaneously well-established with more than 4,000 customers — some of the world's most influential companies — around the globe.
We earn the right to do this through our daily actions. The characteristics I described are those we know we must exhibit every day to earn the right to be the partner of choice for our customers.
I work diligently to live these characteristics and lead by example. We are in the middle of a major hiring effort and these characteristics are the barometer I use for who we bring into our company and leadership team as we fill hundreds of open roles and seek out new talent.
How do you handle challenges to the existing culture by talent you have brought in?
We are building a culture that is restless, empathetic, and devoted to the success of others.  As we bring in new talent through all levels of our business there will be natural challenges to our existing culture. We aim to be open, transparent, and empathetic creating an environment where people feel comfortable bringing their true self to work and pushing every day to get better.  Issues and challenges are raised and discussed, and I believe our culture is enhanced by that. In fact, the new talent we are bringing into Kyndryl is challenging us to move faster in our transformation.