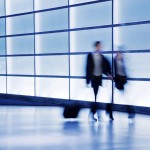 Our Client
Is an analyst and advisory firm with an evidence-based approach to market and service provider assessments and an unrivaled BPO and outsourcing knowledge covering an extensive range of business processes and industry sectors.
We work closely with our clients to create a value-based relationship using their unique outsourcing knowledge to act as a trusted advisor, providing answers and making business sense of the complexity and challenges faced by both service buyers and service providers within the global outsourcing market.
The Position
Director Account Development should demonstrate a consistent ability to build partnerships, manage global relationships, and successfully grow business through direct sales and alliances. The role is focused on building trust-based relationships across key stakeholders to meet understand and meet client needs.
The account executive is a field sales role responsible for direct client contract value retention, as well as growth through contract expansion and the introduction of new products and services.
Requirements

8-15 years of external experience, preferably in at creating and developing relationships with major U.S.-HQ accounts such as Accenture, IBM, Cognizant with evidence of prior success
To excel at developing personal relationships, and in promoting and building relationships with their analysts, across the various stakeholders within major accounts such as AR, execs, marketing
Needs to be able to sell subscription services and access to subject matter experts
Ability to identify key purchasing points and influencers within stakeholders and manage each appropriately
Needs to be able to develop and maintain relationships with a view to medium-term, rather than taking a short-term transactional view
Demonstrated intellect, drive, executive presence and sales acumen
Strong team player
If you are interested or know someone who might be, please let me know
Larry Janis
Managing Partner I Integrated Search Solutions Group
P-516-767-3030 I C-516-445-2377