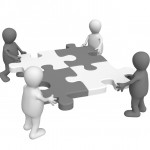 Scope of Position:
Are you a Finance Professional with a real passion for Project Management?
You will be responsible for end to end Project Management including Chartering, Resource Planning, Budgeting, Sponsor and Executive Committee Review, Planning, Execution and Project Closure.
Diverse array of projects from tactical to strategic including cost reductions, operational improvements, PeopleSoft/SAP deployments, Shared Service integration's, ERP upgrades, business process design and new functional process/technology introductions.
Day to Day Responsibilities:
Run effective and efficient project management processes to drive good work prioritization and resource allocation decisions. Leading project resources to achieve project deliverables
Craft project charters, project plans, resource plans, cost estimates
Reviews project spend budget and forecast variances to identify areas for action.
Provide regular project updates to Sponsor, Steerage, and PMO's and raise issues as appropriate to ensure timely and effective resolution
Document and track activities, scope changes and lessons learned
Ensure projects are delivered within timeline, budget and deliverables are met.
May be asked to lead multi-million dollar projects or multiple smaller scope projects depending on portfolio and business needs
Travel Requirements: 25-50% domestic/international travel possible depending on project(s) assigned.
Required Education and Experience:
Bachelor's degree required. MBA or equivalent preferred.
Project management work experiences.
Work with multiple groups and cross function team experiences.
Required Skills:
Demonstrate Project Management skills and experiences
Operational Improvement Experience
Functional business experience (Finance, Procurement, HR, IT…)
Highly proficient with Microsoft Office products including Word, Excel, PowerPoint, Visio, and/or Project. Uses these tools to work more efficiently and reduce time.
Problem Solving, Analytical skills, Extraordinary Follow Through
Demonstrates initiative and effectively handles self and team through a demanding environment
Multi-Tasking – Ability to manage multiple priorities/activities
Desired Skills:
Understanding of Shared Services Operations and Functional processes (Finance, HR, Procurement, etc.)
Functional understanding of PeopleSoft and/or SAP systems
Project Management Professional (PMP) Certification
Green Belt certification
Strong Organization Skills, Process Rigor, Attention to Detail, Responsive
Soft Skills:
Excellent written and oral presentation skills needed to brief high level management
Leadership skills to engage business leadership and use talent in a matrix organization
Additional Leadership Skills: Influencing, Motivating, Change Champion, Adaptable,
Sense of urgency and creativity to handle project issues and adapt plan to meet objectives
Flexibility to adapt to changing environment; be a change agent to help others through change
Cross-cultural Sensitivity
Customer Focus with emphasis on exceptional project delivery
Highly Collaborative
Location:
North Carolina
If this could be of interest , please let us know
Larry Janis, Email: Janis@issg.net
Managing Partner I Integrated Search Solutions Group