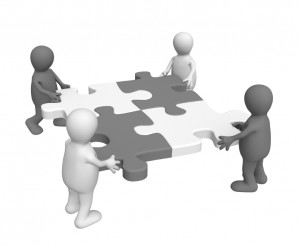 Position Overview:
The General Manager, North America Shared Service Center (NASSC) is responsible for managing the overall Shared Services organization and oversees performance across all operations, including internal operations and customer-facing functional areas (Finance & Accounting, Information Technology, Human Resources, and Strategic Sourcing). This role reports to the North American Chairman and CEO and is an integral part of the Company senior management team. The individual in this role must understand and be part of the development of corporate strategies, objectives, and key business processes directly affecting the Shared Services activities, with the ability to drive process integration, service improvement, technology enhancement, and engage and lead people. Leadership skills and a profound understanding of what it takes to manage a service-oriented organization is the key to success. This position also requires the individual in this role to establish close working relationships with Business stakeholders to understand their needs and interests, and to put effective resources in place to meet them. Experience operating in a large, complex global-oriented corporate environment is important.
Responsibilities:
General:  Develops and implements the vision, mission and functional strategy of the organization ensuring alignment with overall strategic goals; eliminates barriers to all teams' success; communicates regularly with Company leadership on important issues. Responsible for preparing annual budget and financial planning, reviews expenditures and ensures budgetary goals are met. Develops and maintains a strategic alliance with Company stakeholders; gathers information, develops relationships, ensures two-way communications, and is considered Company shared service subject matter expert.
Services:  Oversees development and management of success measures, continuous improvement, center processing, and customer satisfaction. Establishes and uses appropriate operational metrics to evaluate performance and productivity in accordance with service levels; promotes flawless execution of service failure recovery.
Compliance:  Leads executive-level Governance Committee. Provides proactive governance of all scope of operations and customer-engagement activities. Ensures controls are adhered to and checks and balances are in place in each processing area.
Continuous Improvement:  Acts as sponsor and champion of service quality, continuous improvement, service and policy standardization, process innovation, development of best-practice solutions, and sustainable change management.
Personnel:  Promotes and champions Company ideals supporting employee engagement and development of a high-performance culture, including support of succession planning and rotation programs.
Business and Change Management:  Sponsors and champions portfolio projects and change initiatives; oversees successful change integration; leads stakeholder communications; fosters positive perception and reputation of the organization.
Primary Interfaces:
Company Corporate Executives and Officers, Business Leaders, Vendors, and Staff
Experience & Education:
15+ years Strategy and Operations experience in an applicable discipline (e.g., Supply Chain, Sales, IT, Finance, Human Resources, Manufacturing, General Operations). Finance & Accounting discipline focus highly desirable.
Background in people management, financial responsibility and business decision-making
Experience working for a global company with HQ and regional stakeholders
Outsourced Service Provider management & familiarity preferred
MBA and/or equivalent experience
Consultative and continuous-improvement focused
Location: Southern California
Compensation: Very attractive base and bonus structure
Please contact: Jeff Bruckner, bruckner@issg.net  (973) 761-5613