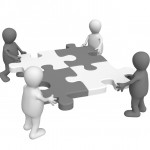 Includes top tier NGO's (and second tier opportunistically) in the US, centered in DC, NYC & Boston
Includes Caribbean geography focused on Governments
Solution Portfolio focused on:

Microsoft Dynamics; ERP, SharePoint, CRM
Secure credentialing for Caribbean governments
Tax & Revenue for Caribbean governments

Possible secondary market eastern US (Boston hi tech corridor)
Application testing for east coast app development businesses- this is an offshore BPO-like service
Roles and Responsibilities:
Meet sales objectives through sale of consulting solutions and products to core markets
Identify, create win scenario and pursue where appropriate upcoming tenders in the Caribbean countries
Build and maintain relationships with NGO clients in the US.  Identify NGO's most likely to utilize solutions
Work closely with consultants and market segment leaders who reside in Kenya & India
Identify and participate in conferences (Humentum for NGO's as an example) to drive new contacts and business
Further develop the partner model in the Caribbean
Create strong relationships with key client stakeholders at both senior and mid-management levels.
Ability to identify and solve client business needs and issues.
Generate and maintain accurate account and opportunity plans.
Lead proposal development and tender responses.
Maintain professional and technical knowledge by attending educational workshops, reviewing professional publications; establishing personal networks; participating in professional societies.
Develop and manage an effective partner channel network that is aligned on business plans and objectives.
Manage and implement the sales forecasting, planning and buyer driven sales and marketing processes, establishing high levels of quality, accuracy and process consistency for the sales and marketing organization
Required credentials, skills and expertise:
Bachelors degree
6 years of selling experience in IT solutions industry
NGO experience preferred
Proven IT solutions & services sales experience with a good record of achieving targets.
Experience managing multiple clients
Understands central government business, roles and decision processes
Ability to work independently
Negotiation, prospecting skills, presentation, manage relationships, sales planning etc.
Location:
Greater Washington DC preferred
If you are interested or know someone who might be, please let me know
Sincerely,
Larry Janis, Managing Partner I Integrated Search Solutions Group
Email: janis@issg.net
P-516-767-3030