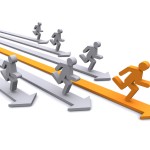 Our client is a provider of advanced Robotic Process Automation software that powers the intelligent process automation solutions offered by the most technology advanced BPO providers and Shared Service Organizations. Their mission is to provide a state-of-the-art platform for software robots and help their customers develop an agile robotic workforce.         
Summary
The Sales Lead is the executive responsible for finding and developing new business in the High Technology Sector, focused primarily on the US west coast. The Sales Lead owns the end-to-end sales process, including sourcing, managing the solution, structuring and closing new logo client sales; he/she is also excepted to develop and manage a team to support the expanding business.
Responsibilities
Overall executive responsibility for High-Tech sector sales
Formulating and executing the sector sales strategy
Qualifying leads and continually developing a new sales pipeline
Identifying and developing value propositions appropriate for the High-Tech sector
Communicating with and winning the trust of highly technical client executives
Planning for, facilitating and attending client meetings and presentations
Understanding the political and organizational structure of each client
Developing comprehensive opportunity plans that assist pursuit team members in understanding client value drivers
Managing all internal deal reviews and approvals
Qualifications
Highly-motivated, deal maker with concrete and verifiable experience selling complex software to the High-Tech sector
Current rolodex of prospective clients
Proven leader with a strong ability to assemble, drive performance, inspire and motivate pursuit team members
Seasoned competitor with an offensive mind set, and energy to sustain a very fast pace for extended periods of time
Strong understanding of Robotic Process Automation and how it can be leveraged to create value for the High-Tech sector
Location and Travel
West Coast, US based, travel as required
Compensation
Competitive base and bonus plan
Equity plan
If this could be of interest or know someone who might be…..
Please reach out to:
Jeff Bruckner, (973) 761-5613, E: bruckner@issg.net