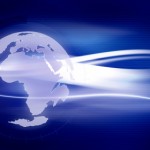 Expert functional and consultative leader to address complex functional or stakeholder challenges in a client engagement leveraging company methodologies, best practices and standard protocols.  May lead a team of solution architects.
Responsibilities and Skills:
Conducts and manages the reengineering of business processes, and gathering and documenting business requirements while ensuring client determined policy compliance of a Robotic specification.
Build and execute, in conjunction with the client, user acceptance testing. Develop production schedule. Provide new user training and support during initial deployment period.
Ensure and test readiness of technical environment for deployment, managing configurations, evaluating deployment risk and corresponding mitigations. Provide new user and operations management training during initial deployment period.
Operate to production schedule, monitor Bot and BotRunner performance, respond to escalated user issues, conduct problem isolation and resolutions, and perform back-ups per scheduled.
Apply knowledge and experience to leverage a variety of technical solutions to address business problems. Ensures solutions are understood not only in the "what" but the"why" and "how".  Has experience with diverse technologies such as .NET platforms and the Windows Operating System, and an understanding of good networking principles.
Key Attributes
Holds self and others accountable to commitments. Determines objectives, sets priorities and where appropriate delegates work.
Strong orientation to customer service (external and internal), with a commitment to quality, and manages delivery performance and customer expectations to alignment and customer delight
Displays the highest standards of ethical conduct. Can be trusted and is transparent with regard to any issues.
High EQ showing understanding, courtesy, tact and empathy to effectively manage relationships across a diverse spectrum of personalities. Is effective in presenting their perspective and inspiring alignment and "follow ship" to recommendations.
Identifies problems early, does a disciplined root cause analysis, uses sound judgment to determine alternatives and implement resolutions.
Is a prudent steward of the company's resources and effectively manages risk. Acts in ways that sustain and grow the business.
Communicates effectively both orally and in writing, adjusting styles to the topic and/or audience. Is a proactive listener actively engaging with others.
With an orientation to action, makes well considered decisions, even in uncertain situations.
Acts and presents with staff, suppliers and clients in an appropriate manner commensurate with a professional services organization.
Education and Experience
An undergraduate degree in Business, Math or Technology is required or equivalent experience.
Relevant experience of 8+ years is required, 10+ years desired
Larry Janis Managing Partner I Integrated Search Solutions Group
P-516-767-3030 I C-516-445-2377