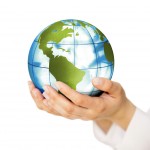 Our client is a leading operations management and analytics company that helps businesses enhance growth and profitability in the face of relentless competition and continuous disruption. Using our proprietary, award-winning Business E Framework™, which integrates analytics, automation, benchmarking, BPO, consulting, industry best practices and technology platforms, we look deeper to help companies improve global operations, enhance data-driven insights, increase customer satisfaction, and manage risk and compliance
 Analytics provides data-driven, action-oriented solutions to business problems through statistical data mining, cutting edge analytics techniques and a consultative approach. Leveraging proprietary methodology and best-of-breed technology, our client Analytics takes an industry-specific approach to transform our clients' decision making and embed analytics more deeply into their business processes. Our global footprint of nearly 2,000 data scientists and analysts assist client organizations with complex risk minimization methods, advanced marketing, pricing and CRM strategies, internal cost analysis, and cost and resource optimization within the organization.  serves the insurance, healthcare, banking, capital markets, utilities, retail and e-commerce, travel, transportation and logistics industries.
Role and Responsibilities:
Seeking an experienced Account Executive to generate revenue growth within new and existing accounts in insurance with core focus on life & annuities product. The successful candidate will have deep knowledge of analytics and insurance L&A. The candidate will have demonstrated consistent success and experience in meeting aggressive growth goals by proactively uncovering opportunities for analytics, actuarial, consulting and process management.
Major Job Functions
Account Management— Be self-driven with a mentality to identify and grow existing business with insurance relationships. Be responsible for managing key client executives and pro-actively identifying emerging opportunities within existing clients and working towards converting them. Work effectively in complex environments by always trying to put client needs first and solving for their key business challenges.
Consultative Selling— Earn the role of trusted advisor by demonstrating a thorough understanding of analytic solutions and matching these services to client needs and critical industry challenges. Provide guidance to internal teams that work with you to develop and implement effective solutions
Delivery— Be responsible for delivering on select engagements as identified by the practice leader. Contribute and participate in account planning efforts with all team members within the vertical to identify upcoming areas of interest and proactively identify audience to go after for those opportunities.
Relationship Management— Manage client relationships and work with the engagement managers in ensuring delivery of projects with an uncompromising focus on client satisfaction, timelines, budgets & other milestones while leveraging a global delivery model. Monitor client satisfaction with the ongoing delivery of existing projects and request interventions from delivery leaders, if required. Proactively identify expansion opportunities within existing relationships as well as new engagements to serve emerging needs of the clients and lead the business development leveraging capabilities and expertise within the organization.
Candidate Profile:
MBA from a top-tier business school
Experience delivering analytics engagements for Life & Annuities Insurance business
Strong understanding of Insurance business
Strong understanding of Actuarial practices and process improvement opportunities
Ability to drive personal results in a collaborative, team selling environment
Experience in managing senior level relationships extending to the C-level
Strong consultative sales and negotiation skills preferred
Demonstrates good problem solving and analytical skills
Ability to lead productive and engaging meetings with individuals who may have competing goals and objectives
Ability to influence contacts to become a change agent within their financial institution
Excellent written and oral communication skills; articulate and persuasive presence and speaking experience required
Proven skill to build relationships by offering recommendations through formal sales presentations, written proposals, and negotiating to yes preferred
Excellent planning, organizational and project management skills. Familiarity with Salesforce.com highly preferred
Thanks for your time, please let me know your thoughts/suggestions/
Sincerely,
Larry Janis
Managing Partner I Integrated Search Solutions Group
P-516-767-3030