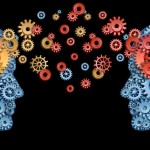 Role Overview
Our clients Digital Business Operations business unit is growing quickly by transforming finance and accounting processes for over 100 clients, many of which are global marquee brands.  Their Finance & Accounting (F&A) practice is strategic to our growth and transforming to be a digital transformation leader in F&A.  Our strategy is centered on applying cutting-edge technology and platforms, industry-process domain expertise and full-suite of transformation assets into differentiated solutions that deliver outstanding business outcomes for our clients.
To enable that strategy we seeking several highly skilled, experienced and successful leader solutioning F&A transformations.  We are looking for someone from a top tier F&A services firm that has led solution teams and F&A solutioning for large, complex, transformative and global F&A outsourced solutions. In addition, the ideal candidate will be a domain subject matter expert in key F&A processes (i.e., P2P, O2C, RTR, FP&A), digital technologies and industries in order to define and enable new, winning solutions/offerings.
Experience
At least 10 years of experience as a solution architect/solution team manager in F&A / enterprise services for top tier global F&A business process services providers
Winning track record of leading the architecture of large, complex, technology-centric, global F&A solutions – from structuring the solution, costing-pricing, developing & presenting proposals, writing statements of work, service levels and business outcomes
F&A functional process subject matter expert in either or all; procure to pay, order to cash, record to report, financial planning & analysis, regulatory/compliance. Expertise and know-how in procurement, HR, supply-chain, customer experience is a plus
Industry domain specialization/know-how in F&A processes in a or multiple industries; banking, financial services, healthcare, life sciences, manufacturing, logistics, B2B/B2B services, technology, utilities-energy
Defining competitively differentiated solutions & offerings with top F&A technology partners (e.g., Blackline, High Radius, Basware, TradeShift, etc.), intelligent-cognitive partners (e.g., UiPath, Automation Anywhere, Celonis, etc.) and across an enterprise-wide technologies
Successfully leading multi-function, global teams on the solutioning and sales of F&A deal pursuits through all stages of the sales process with strong program management
Understanding of the CFO/F&A organization and ecosystem, F&A market and providers to develop and differentiate solutions and how we go to market to outperform them
Excellent problem solving and business communication (written & oral) skills to effectively engage with clients
Ability to operate in a fast-paced entrepreneurial and highly matrixed organization and "roll up your sleeves" attitude to get things done inside and outside the company
Key Responsibilities
Architect transformative solutions by defining how to operationalize processes, apply technologies, structure the organization, transition and transform and deliver the scope of services
Solution development from conceptualizing and structuring the solution, costing-pricing, developing & presenting proposals, writing statements of work, service levels and business outcomes
Engage with clients and our internal operations teams to successfully stand-up and transition work from clients to our client
Proactively engaging internal and external partners in the solutioning, offering development and deal pursuit to close opportunities with existing and new clients
Proactively reviewing solutions and gaining alignment with transition, transformation and operational delivery on proposals to existing and new clients
Sales support various internal teams (e.g., marketing, influencer relations, etc.) to provide the necessary support and collateral on to support our go-to-market execution
If you are interested or know someone who might be please let me know. Thank you in advance!
Sincerely,
Larry Janis, janis@issg.net
Managing Partner I Integrated Search Solutions Group