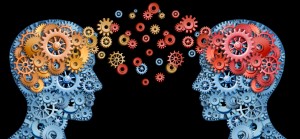 Our client is recognized as a Top Tier player in the Business Process Outsourcing marketplace, Their innovative methods and use of the latest technologies deliver real efficiencies and reliability for business processes.
Key Responsibilities:
Strategic/Business Development
Appropriately manage relationship with the client covering all opportunity development aspects of the services provided.
Accountability for conducting the negotiations for new, add-on and existing services to ensure commercial viability and realistic expectation setting with the client.
Own and develop new relationships with the client on behalf of BPO, operating at both at board level and operational level.
Develop and manage the overall account development plan forecast, and provide monthly status reports.
To keep abreast of ALL BPO current and future offers to ensure these can be positioned with the client to create new business opportunities.
Client Engagement
Provide a point of connection for the client so you can escalate for the customer working with Service Delivery Managers from the Service Lines to ensure that client issues are understood communicated to the delivery team and the client issue is managed through the team.
Ensure that BPO is positioned effectively and expanded within client at board and senior management level specifically so we are well represented for potential major new projects or bids.  
Team Leadership
Work closely with 'Delivery Management' in each account to ensure that expectations are managed and that appropriate support is available.
Responsible for any Bid team involved in specific pursuits ensuring their client interactions are coordinated with and consistent with the current engagement team.
Professional Experience
15+ experience in sales and/or account development
Strong knowledge of market/Industry (CPRD, UT, FS, M&E) preferred
Strong communication, influencing and negotiating skills
Collaborative and team player
Excellent communications skills
Locations– West Coast—working in Media and Entertainment, East Coast/Midwest– CPG, MFG, Retail
Compensation-
Base –low to mid $200,000  and Bonus
If you are interested or know someone who might be please let us know.
Jeff Bruckner- bruckner@issg.net
Larry Janis- janis@issg.net