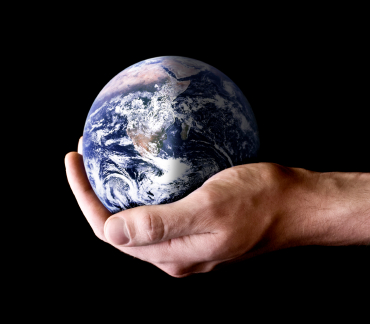 The Vice President is responsible for maintaining the large profitable business segments and achieving additional sales growth. It is expected that the successful candidate will bring significant experience and has established relationships in the Media and Entertainment sectors North American markets
Develop Key Relationships:  Develops strong relationships with key client buyers: the Divisional head/C-Suite level; client decision making spanning multiple layers of organization.
Services offered: Our client offers strategic Business Process as a Service (BPaaS) solutions, BPO/BPS business and overall Media and IT Services that are tailored to help their customers across industries to run, change, and grow their businesses, while enhancing the end-user experience across channels.
Experience:
10- 15 years' experience in Media and Entertainment
Bring an understanding of the marketplace and competitor offerings to drive growth strategy and investments
Proven ability to develop new business
Work closely with Industry Business Heads to target named accounts, new business strategies, and high value / high clients
Excellent communication skills and high level of maturity
Superior relationship management and networking skills for both internal and external customer/s
Excellent client handling skills, with ability to present and articulate various points of view
Ability to forge relationships across and throughout the internal organization
Personal Characteristics:
The ideal candidate is able to operate successfully in a fast-paced, ever-changing environment.  Energy, drive and an entrepreneurial spirit are necessary characteristics for success.
Strong and capable leader, able to win the confidence and trust of his/her team, shape the culture, and exert influence both internally and externally
Effectively and proactively manage client's expectations, build deep client partnerships, and develop an executive presence within the target organization.
Ability to communicate confidently at the C-level to build meaningful relationships.
Ability to establish immediate credibility among his/her peers, a professional who is respected for his/her leadership, intelligence and expertise
Superb negotiator and communicator
A "quick study" and "self-starter" – leads with an impatience for the status quo and a true sense of urgency…a forward thinker constantly focused on shaping the organization to meet and anticipate both near and long-term business issues
 Demonstrated ability to work in a multicultural global environment.
Few Key elements for the role:
Aggressive, high-energy style who is motivated by winning
Dedicated to achieving business results
Negotiation within Specific Parameters
Closes through Logical, Incremental Steps
Be a thought-leader
Potential Locations: New York/New Jersey, Denver or Los Angeles
Compensation: attractive base salary and bonus
If you are interested or know someone who might be, please let me know
Larry Janis, Managing Partner I Integrated Search Solutions Group
P-516-767-3030