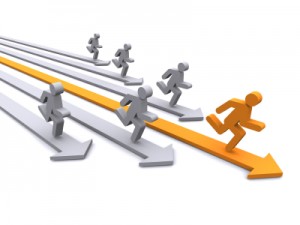 The Vice President/Partner Insurance Consulting (L&A Insurance), will be responsible for developing and executing strategies for existing client portfolios to ensure growth and profitability, effectively manage client relationships, facilitate delivery and drive client and employee satisfaction. The Vice President-Life Insurance will play the role as a subject matter expert across our life insurance business and work with the Executive Team on new service offerings, go-to-market strategies and the overall top-line revenue growth of the practice.
The VP Partner is responsible for managing existing and new client relationships and achieving the assigned annual revenue quota. This includes:
• Engagement leader on strategic accounts and builds the storyboard for client deliverables
• Orchestrate across solutions, operations and consulting
• Translate clients' strategic requirements into enabled solutions. Work with others to achieve better results and forge close working relationships and alliances in order to get things done (for the client)
• Will be responsible for business revenue growth with existing clients based on discovery meeting with our existing clients
• Drive the creation and execution of strategic account plans; with internal teams for assigned accounts to achieve revenue growth and profitability targets
• Continuously keep track of client needs, gauge client satisfaction and expand client contacts
• Establish and build strong working relationships with business leaders and team members to ensure the successful delivery of services to your customers
• Periodically spend time at delivery locations to maintain close contact with operations
Qualifications:
•  Effectively and proactively managed client's expectations, built deep client partnerships, and developed excellent communication and executive presence to connect at all levels in the organization.
•  Experience in managing & growing long term complex multi million dollar accounts; services or solutions
•  Broad functional knowledge within the sector and the ability to connect with a variety of executive level stakeholders on their specific pain-points; build meaningful internal and external relationships.
•  Strategically minded and able to create a consultative and solution-minded sales environment.
•  A forward & innovative thinker constantly focused on shaping the organization to meet and anticipate both near and long-term business issues
•  Demonstrated ability to work in a multicultural global environment
•  Experience in a similar vertical / domain; having managed relationship at CXO level
If you are interested or know someone who might be…..
Please let me know!
Thank you!
Larry Janis I Managing Partner I Integrated Search Solutions Group