As a part of our talent acquisition engagements, we ask our clients how they define "top talent" and how they would assess those traits in the interview process.  Reflecting on the insightful comments we hear every day, we thought there would be great value in a new blog in which senior executives/thought leaders share their "Take on Talent."
This is the first in a series of blogs/interviews with senior executives who are thought leaders in the areas of Talent Acquisition, Career Development and Leadership who will share their perspectives on this ever present question.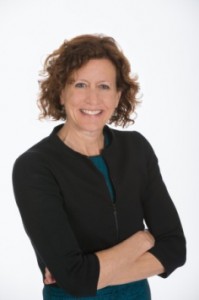 Debbie Polishook, Group Operating Officer
Accenture Operations
Debbie is responsible for executing the business strategy and driving operational excellence. Accenture Operations comprises an 81,000 strong global team of both consulting and outsourcing professionals that provide Business Process Outsourcing (BPO) services as well as Infrastructure and Cloud services.

Please share with us the top five characteristics (in priority order, first to fifth) of the most talented people you have encountered during your career, and your definition of each.

Inspiring
People look for leaders that inspire them: People they can look up to, to emulate, and to follow. People also leave leaders that don't inspire. So the first characteristic I look for is an ability to inspire others. That inspiration can take many forms, and come from all levels of the organization. For example, one of our senior leaders based in India, who oversees a delivery organization of 61,000 people, has such personal passion and energy that he can galvanize any team around any challenge we throw at him. Another employee who inspires me is an Accenture apprentice who recently joined our UK business. She generously shares the skills she is learning and gives back to her community every weekend by volunteering at a leadership academy for teenagers.
Intellectually curious
I would characterize being intellectually curious as an insatiable desire to learn new things. It's a characteristic I value in those around me and one that I have personally drawn upon during my 29-year career at Accenture. At work and in life, I firmly believe that you need to keep challenging yourself, to keep learning and to not stand still. Being intellectually curious is core to that.
Focused
As a COO I look for people to deliver on their commitments. I find a common trait in those that always deliver is that they are also focused. They have a vision and a drive to get stuff done and have impact. That means they can cut through the clutter and can ruthlessly prioritize. For me, a laser focus is a key characteristic of a good leader – and that can be applied in any business context. It's about being accountable; it is about reliability. It is about saying what you are going to do, staying focused and delivering on your commitments.
Balanced
The people I most admire are those that deliver professionally but also invest in their personal well-being and achieve a level of balance too. That may take many and varied forms, from time with their family to sporting challenges and achievements, to those who do great work for their communities and for the non-profit sector. It requires discipline and focus but I firmly believe that in any organization, setting an example of a balanced professional life from the leadership down can set the tone for an entire enterprise. Within Accenture Operations this is something that we have made part of our DNA.
Emotionally intelligent
Finally, I think that some of the most talented people I have known and worked with are those that have their own internal emotional compass. They are able to take a pulse intuitively of those around them (physically and virtually) and to get to the heart of an issue or a behavior that may actually be very different to what appears to be happening on the surface. This is an incredibly important skill, particularly in our global business environment where many of us work more "virtually" and across many different cultures.

How do you communicate these characteristics to your HR and senior management team?
As a leader you have to "walk the talk", but as the saying goes…"talk is cheap"… so you have to consciously live the behavior that you want others to emulate. As a leadership team we take this seriously. We invest in coaching and leadership development training for our people at all levels. We celebrate those who inspire us – be it for things they do inside or outside work – and as a leadership team we speak to and stay connected to our people on an ongoing basis. We all have objectives for the year that include "softer" leadership targets as well as our core business measures. That means we're continually taking a pulse and looking at the feedback we receive from our people. We all need to be able to listen and hear what is being said – good and bad – and then adjust accordingly.
How do you handle challenges to the existing culture by talent you have brought in?
I think as an organization we are one that embraces change. It's in our DNA and is at the heart of the work that we do with clients. I think rather than seeing our culture being challenged by talent that joins us, instead I like to think of us taking the best elements and evolving. Accenture is an organization that has a strong set of core values and "culture" and so when we are recruiting any talent, it's also critical that we get the right fit and the right mixture of both "hard" and "soft" skills.
I have been with the company more than 29 years, but I make a conscious effort not to stagnate and to learn from everyone who joins us – be they experienced hires joining at the senior ranks or graduate recruits who operate and communicate in a very different way than my generation. I am energized by interacting with our people and by learning from the younger employees who have only recently joined: We run crowdsourcing events to tap their ideas and get their feedback. That says a lot in itself. We've changed the fundamental way we all communicate. As leaders, we cannot stand still!
Debbie Polishook is group operating officer for Accenture Operations. In this role she is responsible for executing the business strategy and driving operational excellence. Accenture Operations comprises an 81,000 strong global team of both consulting and outsourcing professionals that provide Business Process Outsourcing (BPO) services as well as Infrastructure and Cloud services.Prior to this role, Debbie was the Global Quality and Client Satisfaction Lead for Business Process Outsourcing (BPO) as well as the lead for Accenture's Business Support Services team that provides a set of common services across our BPO contracts.
Before working in Outsourcing, Debbie was the managing director of Accenture's Media & Entertainment client portfolio in the Northeast United States where her media clients included Washington Post, Tribune Company, Wall Street Journal, Simon & Schuster, Viacom, Scholastic, Pearson Publishing, and McGraw-Hill.
During her 29-year tenure at Accenture, Debbie has led many transformational programs that have dramatically improved Accenture's clients' business performance.
Debbie holds a Bachelor of Arts degree in Economics from Tulane University and a Master of Business Administration degree from the University of Texas at Austin. She is based in New York City.