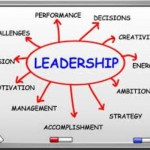 The Account Leader is responsible for all client interfaces within the assigned account scope. S/He works together with his/her manager to build an account plan and is responsible for client management based on the account plan. Usually, the Account Manager handles multiple accounts or a large account depending on the value. He / She is responsible for Revenue Growth within these accounts.
Responsibilities
Client relationship management –managing relationships with operational client personnel – those directly involved with the client's presence
Responsible for a portfolio of USD 15-18MN + driving revenues within the assigned account scope by being the owner of the entire Opportunity Management cycle: Prospect-Evaluate-Propose-Close. This involves identifying business opportunities, selling concepts to the client where required and influencing the client to give additional business based on demonstrated capability and past performance.
Conduct research as well as competitor analysis, create proposals / pitches, validate estimates / effort, deliver client presentations and negotiate with clients.
Client delivery assurance – assuring the client of Tech Mahindra commitment and driving the delivery process by working collaboratively with the Program Managers in the Business Unit
Collaborate with the Program Manager to address all people or infrastructure related issues that may be affecting the delivery of the project vis-à-vis the specific client.
Balance different projects running for the client that may involve different Program managers or horizontal competency units' resources.
Work closely with the Solutions Leader / Middle Office to build customized solutions pitches for the target account and driving the revenues and delivery of these solutions to the account scope
Account Planning and Governance – completely responsible for all Client Management processes – Plan-Sell-Deliver-Manage.
Build an Account Plan for the account scope – with details of the relationships required, the opportunities that have to be chased, and the revenue expected from such opportunities, as well as potential threats and weaknesses that need to be addressed
Pricing decisions within the scope of the Master Services Agreement
Middle Office proposal support for new business development outside of account scope
Provide necessary input for building future alliances with relevant product vendors
Desired experience
Leadership through Sustainability
Customer Focus
Innovation led transformation
Result Orientation with execution excellence
Leveraging Human Capital
MBA and/ or Graduate with specialization in sales
7-10 years of experience in BPO, Contact Center,space
Location 
Please let me know your thoughts. Thank you!
Larry Janis, Managing Partner
Integrated Search Solutions Group