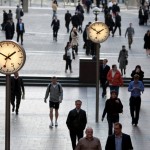 Travel Sales Capture Lead will play a pivotal leadership role with our client and more specifically focus on selling BPO (F&A, Procurement, Travel Offerings), Digital, AO and IO across the Travel Industry (including Hospitality). 
Specific responsibilities include:
Growth: The primary focus of the Travel Sales Capture Lead will be to drive sales broaden the relationships at the most senior levels within current and potential clients and to translate this into new business opportunities. It is critical that this individual understand the CEO agenda across the spectrum of enterprise operations, functional areas, and global influences. He or she will be seen as a credible business and commercially orientated content expert who works closely with the practice to win additional management consulting work with the existing accounts as well as acquire new accounts. Over time, he or she is expected to grow a substantial business, build sustainable, long term and profitable client relationships at the C-suite and Board levels, and reinforce our client's position as a leading player in this market.
Set the sales strategy and build propositions:  The Travel Sales Capture Lead will need to set the sales strategy of key larger deal propositions that relate to business issues faced by the clients of the group. The successful candidate will be expected to drive practice mega deal initiatives, new thought leadership and continue to build our client's reputation and brand in this area.
Very attractive base compensation, aggressive incentive plan and stock
If you are interested or know someone who might be, please let me know

Larry Janis, Managing Partner, ISSG
516-767-3030, janis@issg.net