As a part of our talent acquisition engagements, we ask our clients how they define "top talent" and how they would assess those traits in the interview process.  Reflecting on the insightful comments we hear every day, we thought there would be great value in a new blog in which senior executives/thought leaders share their "Take on Talent."
This is the fifteenth in a series of blogs/interviews with senior executives who are thought leaders in the areas of Talent Acquisition, Career Development and Leadership who will share their perspectives on this ever present question.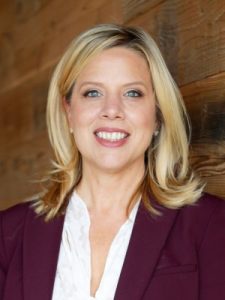 Jacqui Canney is executive vice president of the Global People Division for Walmart Inc. She is responsible for attracting, retaining and developing talent within the nation's largest private workforce.Jacqui joined Walmart in 2015 after more than 25 years of experience in global human resources. She has the unique role of engaging more than 2 million associates globally.
She's focused on making Walmart the best place to work and shop through delivering an experience that gives associates access to the best technology, training and education opportunities. She's modernizing the company's total rewards and performance programs, and is also driving Walmart's inclusive culture through the work done by Walmart's Global Culture, Diversity and Inclusion Office.
Prior to joining Walmart, Jacqui led the strategy and implementation of programs at Accenture to attract talent, and transformed its workforce to strengthen business capabilities and industry focus.
Please share with us the top five characteristics (in priority order, first to fifth) of the most talented people you have encountered during your career, and your definition of each.

Adaptable– The ability to work in ambiguous environments, with little-to-no direction.
Curious – The desire to ask questions, make connections and pose "imagine if…" scenarios unprompted and in a proactive way.
Humble –A focus on bringing out the best in others.
Optimistic – The knowledge that life has a way of working itself out.
Creative – Thinking outside the box and finding near-impossible solutions regardless of "artistic" ability.
How do you communicate these characteristics to your HR and senior management team?
Within our Global People team, we have an inside-out / outside-in approach to sharing ideas and skills we see as valuable for the future of work. At Walmart, we have an endless supply of brilliant associates and leaders who embody those characteristics. We bring in internal and external speakers on a monthly basis (sometimes more) to speak with our People leaders about their experiences. We also encourage the team to get out into the world, network with business leaders from other organizations, attend conferences and soak up a variety of content (industry-related and otherwise). I often send the team videos, podcasts, articles and case studies that I find interesting or fun (some of the team might say too often!).
How do you handle challenges to the existing culture by talent you have brought in?
We pride ourselves in our ability to welcome new ideas with open arms, learn from our differences in a meaningful way and pivot when we need to. While our values as an organization have never wavered (thank you, Mr. Sam!), we need to continuously grow and evolve as a company. The simple fact is that the workforce of the future is here and their expectations are vastly different than previous workforce generations. It is up to us to harness their fresh take on the world to best serve our customers.