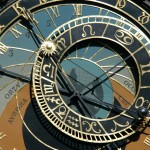 Startups and scaleups worldwide are facing a make-or-break moment with coronavirus, a health crisis with vast and unprecedented economic consequences. Each entrepreneur is in a unique situation, whether they're well-funded, planning their next funding round or struggling through the uncertainty.
As a result, founders are turning to their VCs and mentors for support and conversations are, unsurprisingly, centred around cash. In the UK, while £81m has gone to startups that haven't received investment previously, there's been a 31 percent decrease in deal numbers compared to the same period last year—so it's a pressing issue.
But cash alone only presents half the story. As startups seek advice on how to weather the storm and find positives in the situation, the conversation broadens. To survive this period of instability, growing businesses should look toward the key cornerstones of success: talent and leadership. After all, the best founders never waste a crisis and now is a good time for them to refocus.
The vision could be great, the founders innovative and cash readily available, but without strong leadership and world-class talent, businesses can't continue to thrive in this climate. How to look after and manage teams during this time, as well as understanding what staff cuts to make and how, are important considerations that startups are looking to VCs for support and advice on.
A conservative approach. 
Any business plans that organisations had in place ahead of the pandemic are now likely to be irrelevant. Businesses need to start from scratch with a clear view of their burn rate and shouldn't be afraid to rip up the rule book and abandon existing plans. Startups already doing this have looked to renegotiate their office rents, contracts with providers and suspended online advertising, for example.
Reducing such costs is sensible in a challenging fundraising environment. Deals have slowed down and the Pitchbook European VC Valuation Report points toward a decrease in early seed rounds. New investments certainly have stopped and great companies always get funding, but many investors are focusing on how to support their existing portfolio. The crisis isn't over yet and, with further outbreaks still possible, now is the time to be conservative. Continue reading →