by Vip Vyas, CEO of Distinctive Performance, and Diego Nannicini (INSEAD MBA '14J), Associate Consultant at Distinctive Performance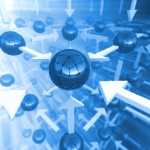 Transformation creates attractive futures, while change mends the past.
In May 2018, Google CEO Sundar Pichai unveiled Google Duplex, a new virtual AI assistant with a hyper-realistic voice. Attendees of this year's Google I/O conference listened to a recording of Duplex making a hair salon appointment, then a restaurant reservation. Both conversations were so natural that the humans on the phone probably had no clue they were talking to an AI entity.
Within hours, videos of the presentation went viral, racking up millions of hits. The world had just witnessed a stunning transformation. A multitude of possibilities immediately flooded the minds of viewers. A new future in the field of human-machine interaction had begun.